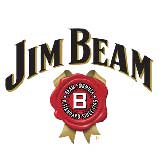 Japanese beverage giant Suntory has reached an agreement with Beam, the maker of Jim Beam and Maker's Mark whisky products, which will see Suntory buy the American company for a whopping $15 billion.
The deal is entirely dependent upon stockholder approval, however the boards of both companies have unanimously voted in favour of the acquisition.
Suntory and Beam have enjoyed a solid working relationship in recent years, with distribution deals for Beam in Japan by Suntory, and for Suntory's products by Beam in Singapore and other Asian countries.
If the sale does go ahead, the current team at Beam, which is based in Deerfield, Illinois, will continue to oversee the day-to-day operation of the distillery. The deal would see Beam join other prominent whisky marques on the Suntory roster, alongside Yamazaki and Hakushu.