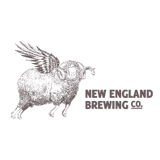 The New England Brewing Co. is on the hunt for a qualified brewer to take up a newly-created role. Based in Uralla – a 15 minute drive from Armidale, in the New England region of northern NSW – the team requires a brewer to assist them with meeting demand for their current range of beers, and getting a range of new releases to market as well.
Key skills and qualifications:
– Commercial brewing experience
– Completed or studying for a brewing degree or related degree
– Strong knowledge of beer styles
– Proven recipe development experience
– Excellent understanding of sanitisation processes
– Experience with packaged beer
– Highly motivated with a super strong work ethic
– Highly organised with an ability to keep accurate brewery records
Desirables:
– Keen to spruik your brews and represent the brewery at the brewery door and craft beer events
– Practical and mechanically minded
– Experience sourcing and installing brewing equipment
Relocation allowance following a probation period and a salary including bonuses will be negotiated based on experience. The position is full-time, however, enquiries from highly qualified persons on a part-time basis will be considered.
Please send your resume with a covering letter to info@newenglandbrewing.com.au
For further details please call Ben on 0433 875209.