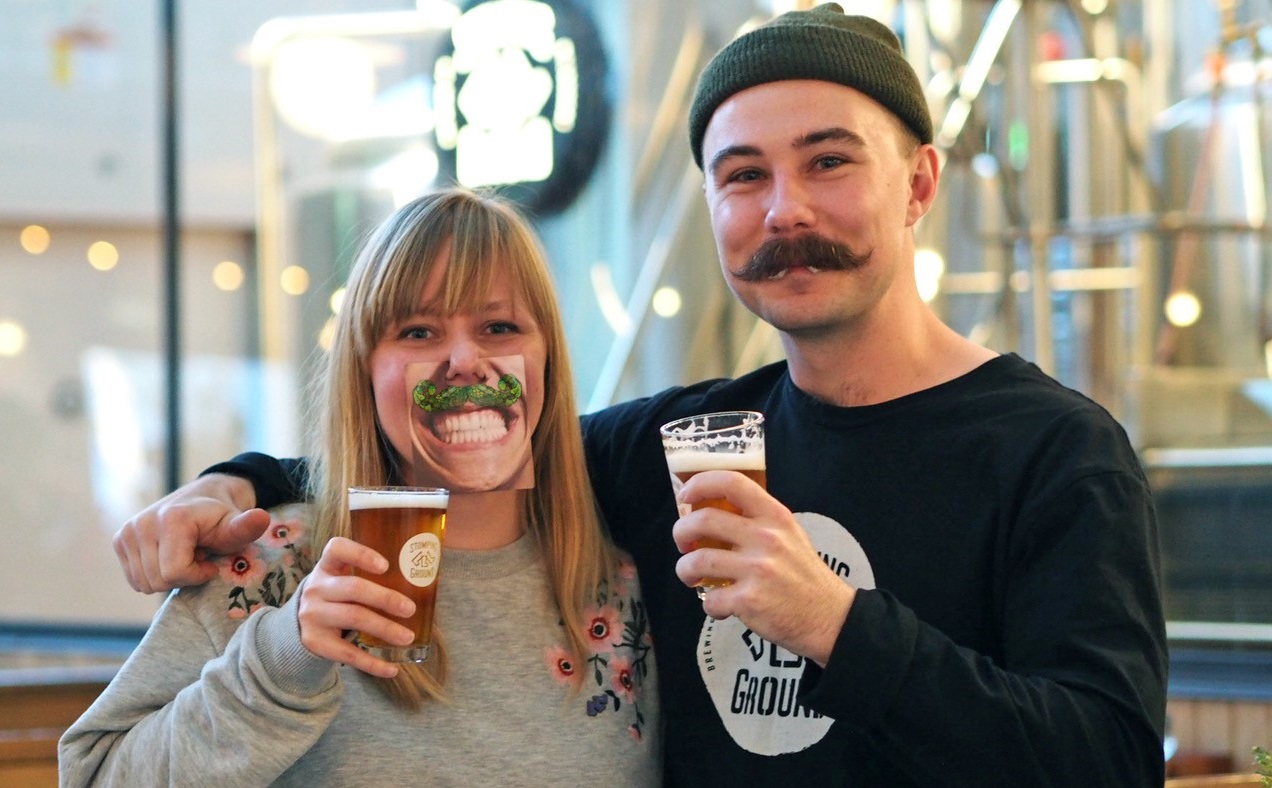 Stomping Ground is joining forces with Movember to promote the 'BeerMo' initiative, aiming to sell 1000 kegs of its Gipps St Pale Ale during November – with $75 from each keg going to the charity.
The Collingwood-based independent brewery want to show that raising awareness and funds for Movember is no longer just about men growing mustaches, and that all adults can get involved.
With the support of Kegstar keg rentals and Bintani hops and malt suppliers, Stomping Ground has committed to contributing at least $75,000 to Movember to help men live happier, healthier and longer lives.
"Fresh from our 'Gipps St' Pale Ale winning a gold medal at the Craft Beer Industry Awards, we had this crazy idea to sell 1000 kegs of the beer with $75 from each keg going to Movember," said Steve Jeffares from Stomping Ground.
"Both Kegstar and Bintani were quick to offer help but for a small, local and young brewery like us, selling 1000 kegs of beer in one month is still pretty daunting! Juding from initial discussions, many venues are keen to get involved which is exciting."
Charlotte Webb, CDFO of the Movember Foundation, said too many men were "toughing it out", keeping their feelings to themselves and struggling alone with their issues.
"We know from research that men's social connections tend to drop off once they hit their 30s and we're often not great at making or keeping mates.
"By partnering with our friends at Stomping Ground, we are looking to engage with men where they are, remind them that it's good to spend time with their mates and help make change happen sooner, before it's too late."
Just twelve months old, Stomping Ground was established by Steve Jeffares, Guy Greenstone and Justin Joiner – the team behind the popular Local Taphouse in St. Kilda and the GABS Beer, Cider & Food Festival.
"Many of our female friends and customers over the years have loved the Movember concept and were keen to get involved, so our BeerMo initiative with Movember is a fun way for everyone – men and women – to help raise funds and awareness for Movember's men's health issues," Jeffares said about the initiative.
"As a brewery we think we can help create some conversations and we're very proud to be working with Movember."
Visit www.stompingground.beer/movember for more information. If you're interested in supporting the initiative at your venue and want to pre-order kegs, please contact Jye or Cassie at sales@stompingground.beer