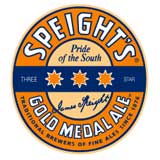 One of New Zealand's oldest breweries has been given a $40 million facelift by Lion New Zealand. Speight's brewery, which has been in Dunedin for 137 years, has had the royal treatment by Lion, in an 18-month long project to redevelop the heritage site.
The choice to upgrade the site had been on the cards for some time, but the catalyst for work starting was the loss of a brewery to the Canterbury earthquake in 2011, according to chief executive Stuary Irvine. A large chunk of the $40 million cost was spent on seismic strengthening of the site, with New Zealand still prone to earthquakes.
Part of the site has been kept in original condition, and will be preserved as a museum, catering to the 30,000 tourists that visit the brewery every year. The rest of the plant has been upgraded, resulting in a brewing capacity of 24 million litres a year.