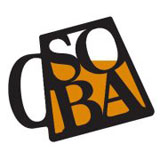 New Zealand's Society of Beer Advocates, known locally as SOBA, has announced the winners of its inaugural annual awards for 2013. The awards, according to the SOBA website, "are intended to recognise, reward and encourage those who are providing excellent products and services to the beer community and industry."
The big winners were Auckland's Liberty Brewing Co, which took out the award for Best Brewery and Best Beer, for its Liberty C!tra IPA. Best New Release went to Garage Project, for their Death From Above brew.
The full wrap-up of results is available on the SOBA website.
The results of the awards are decided entirely by voting from the SOBA membership, all of whom are dedicated beer lovers and many of whom work in the industry. SOBA is an NZ-based group of beer lovers who have formed "an independent, non-profit society whose main aim is promoting a wider availability of better quality beer" – and for that, we tip our hats to them all.