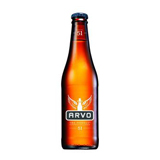 A joint venture between Casella and Coca-Cola Amatil (CCA) called The Australian Beer Co. has been launched, with an eye on taking on some of the biggest players in the nation's beer and cider markets.
At launch, the line up includes newly created and locally produced brands; Pressman's Original Australian Cider and the Australian Beer Company Alehouse, as well as ARVO Premium Lager, launched by Casella in 2012.
The partnership will be run from the Casella brewery in Griffith, led my General Manager Derek O'Donnell.
"The world class brewery facility will prove an exciting platform for the development and production of domestic beer brands, which will be complemented by enabling the local production of fresh leading international beer brands," O'Donnell said in a recent media release."Leveraging the close proximity to the Casella winery, allows the Australian Beer Company to capitalise on the knowledge and experience of the winemaking team, a particular advantage when it comes to cider products."
"With CCA's strong beer market background and Casella being the biggest family wine producer in the Southern Hemisphere, it was a logical decision to continue down the route of fermented fruit beverages and include a cider in the launch portfolio," he continued. "Our aim with Pressman's Original Australian Cider is to inject some Australian pride into the cider category, which is currently dominated by imported brands."
Casella is no stranger to high volume production, with the company's flagship [yellowtail] wine brand recently celebrating its billionth (yes… that's billion, with a B) bottle of wine produced.