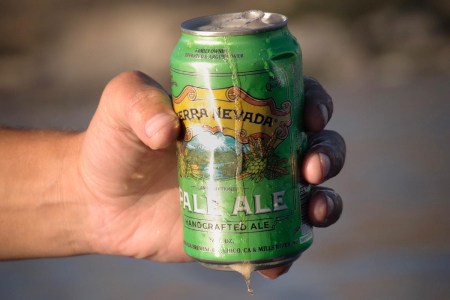 After more than a decade bringing one of the world's most recognised craft beer brands to Australia, Phoenix Beers has announced it's heavily reducing the amount of Sierra Nevada Brewing products it will import due to cost increases.
The trailblazing American brewery's beers were first officially launched in Australia back in 2011 when they partnered with the Perth-based Phoenix who also import Weihenstephan.
But in a statement, Phoenix's owner Leif Ryan said the decision to significantly cut-back on the amount of Sierra Nevada beers being imported was made "due to persistently high shipping costs, as well as general cost increases".
"While we know there will be much disappointment at this decision, unfortunately in the face of the current high cost of doing business, and position of the market, we were faced with no other option," Leif said to customers, before adding "I do hope that one day when conditions change, we may be able to review this decision, however until then I appreciate your understanding and continued support.
"Beginning late December 2023/early January 2024, the only product that will be available on a full-time basis will be the Sierra Nevada Pale Ale Draught Style 355ml cans. All other products will only be imported on an ad-hoc/pre-order manner. While we will endeavour to bring you specialties/limited releases and other core-range products, none of these will be available year-round."
While some 58.67 litre kegs of Sierra Nevada Pale Ale are expected to arrive in Australia in early 2024, future importation of the brewery's kegged beer will cease, with Leif adding "the costs of shipping and returning empty kegs have made this completely unviable to import in any manner".
"As the owner of Phoenix Beers this has been an incredibly difficult decision to make," Leif said. "Sierra Nevada have been an integral part of the growth of Phoenix Beers over the years. Sierra Nevada are without question the pioneers of craft beer and have inspired so many Australian consumers and brewers alike on their journey."
Phoenix said it has limited amounts of Sierra Nevada Pale Ale in bottles and Torpedo cans and bottles, while their Hazy Little Thing and Barrel Aged Narwhal are available in cans.