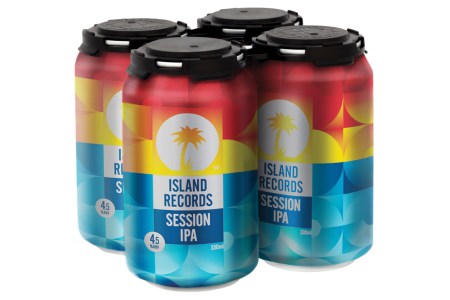 Legendary record label Island Records is launching a new music-inspired IPA in the Australian craft beer market.
Accompanied by Island Records Spotify playlists, the session IPA comes packaged in a groundbreaking 'Shazamable' can – with consumers able to connect to the app in seconds to access the playlists.
Brewed under licence in Australia by Barossa Valley Brewing, marketed by music and entertainment entrepreneur Nigel Rennard under his umbrella company The British Invasion, and distributed by Northdown Craft Beer, the design of the can alludes to the Jamaican heritage of the record label, while the beer itself bursts with juicy hop aromas and flavours of citrus and tropical fruits.
"As soon as I discovered the Island Records Session IPA and saw the incredible 'Shazam' can with music playlists, I knew it was one of the most exciting prospects for the Australian craft beer market," says Nigel Rennard.
"Having sold the Island Records catalogue for 30 years, with its incredible list of artists, it was a natural fit both musically and promotionally for me."
Distributors Northdown Craft Beer have brought craft icons like Evil Twin and Mikkeller to Australian shores, as well as distributed and launched local breweries Kaiju and Edge Brewing Project.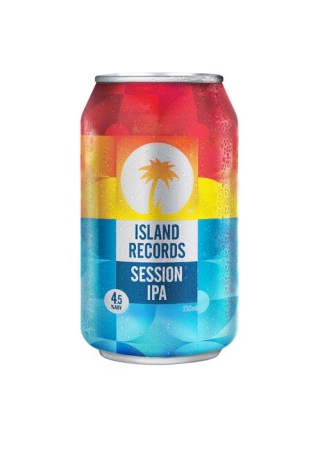 Northdown is run by Adam Betts, an international trophy winning brewer, beer judge, beer system installer, craft beer importer and distributor.
"We had a meeting with Nigel and received samples of the IPA from the UK," says Betts. "Upon tasting, it was a project we instantly wanted to be involved in.
"The beer has a light biscuit, clean malt body, with vibrant tropical hop tones, a beer that is not trying to do too much, but rather is perfectly balanced, fresh tasting and extremely drinkable.
"It matches well to Australia's climate and tastes and has the potential to bring craft beer further outside of its current circles and into a bigger audience, channelled through Australia's live music venues and festival scene."
The Island Records label, a division of Universal Music Group, has been responsible for the careers of some of the biggest stars in music including U2, Bob Marley and Cat Stevens – and more recently Amy Winehouse, Mumford & Sons and Disclosure.
The Island Record Session IPA 'Aus Launch Tour' will hit Beer Mash in Melbourne this Thursday 5 October, Bitter Phew in Sydney on Friday 6 October, and Brewski in Brisbane on Sunday 8 October.
After the launch, the cans will also be available in bars and independent bottle shops across Australian capital cities.