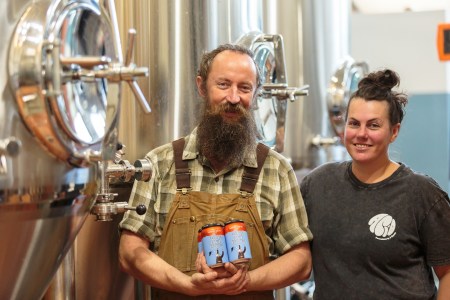 Sailors Grave Brewery will host the inaugural Deep Winter Festival in East Gippsland in late June, featuring a series of both free and ticketed events held over three days.
Taking place between 29 June and 1 July, events on the festival bill include a long-table degustation dinner, brewing workshops, a food and beer pairing dinner and a Sunday session – all built around Sailors Grave's unique range of beers.
"The Deep Winter Festival will feature a range of our latest dark beers, including Drunken Sailor, which is a breakfast stout, Law of the Tongue, an oyster stout, and Winter Farmhouse, a red saison fermented on Pinot lees," said Gab Moore, Sailors Grave's co-director.
"We will also use the opportunity to launch a festival collaboration beer between Sailors Grave Brewing and 3 Ravens. Other new beers will be announced closer to the event."
Moore hopes the festival will attract craft beer enthusiasts from around Gippsland, as well as urban centres such as Melbourne, Sydney and Canberra, where the Sailors Grave offering has built a strong following. It will also give festival-goers the chance to explore the historic town of Orbost and its surrounds.
"Orbost has a rich and interesting heritage and you don't have to go far to experience it," said Moore. "Sailors Grave Brewing itself is housed in the original Orbost Butter and Produce factory, built by a group of local landholders in 1893, and which we are gradually restoring to its former glory."
For more information about the Deep Winter Festival, visit the Sailors Grave website or follow the brewery on Instagram (#deepwinterfest) and Facebook.