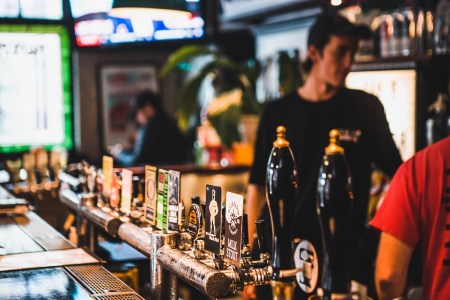 The new owners of one of Australia's best craft beer bars have committed to keeping business largely as usual while they look to improve the tap offering at another of their recent hotel purchases.
The Royal Albert in the inner Sydney suburb of Surry Hills, which was named Beer & Brewer's Best Beer Venue in Australia last year, was purchased for a rumoured $10 million by Marcello Colosimo's Momento Hospitality after the hotel was placed on the market back in March. The purchase continues Momento's close ties to the craft beer world having previously bought Potters Brewery in Cessnock and then launching the Hunter Beer Company in 2002 and as owners of the Australian Hotel and Brewery at Rouse Hill before they sold it to Redcape Hotel Group for a reported $50 million back in 2018.
Marcello (pictured) told Beer & Brewer the Royal Albert's previous co-owner and publican Michael Bain would be staying on and overseeing the venue as well as Momento Hospitality's other very recent purchase – the Friend in Hand Hotel in the nearby suburb of Glebe. He said Michael would be looking to increase the Glebe hotel's craft beer offering.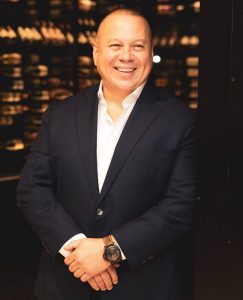 "I've known (Michael) for a long time, he's a very good operator and over the years I had spoken to him about coming on board with us," Marcello said.
"He'll be working for us now and he will be keeping the craft beer focus – it's close to his heart, it's close to my heart.
"We want to continue the craft beer concept and keep the authenticity of a venue in Surry Hills with points of difference, like tap takeovers and offering CANimals and growlers as well as pushing a smoked meat concept which will include take-home packs.
"We'll leave what's best about the place and just add a couple of little things that might help it along."
Marcello said they would take control of the Royal Albert early next month and that they would keep it trading despite wanting to make some overall cosmetic improvements to the venue.
Under Michael's watch the Albert had gained a reputation for its fierce support of Australian independent breweries and Marcello said that would continue whilst adding the wider Momento Group did have relationships with some of the larger, foreign-owned breweries and that "they've got some awesome craft beers".
"The majority of taps will stay independent but if we see something that we think the customers will like, we'll put that on too," he said.
Lovers of the Albert's burgers can remain calm as Marcello said these would stay on the menu despite it moving toward more of a smoked meat focus and that it was still undecided whether the iconic dumplings would remain or not. However, it may make good business sense to keep them on with Momento set to open a large Asian restaurant at Macquarie Park in Sydney's north which will boast its own dumpling chef.
Former NRL star and current Fox Sports rugby league broadcaster Bryan Fletcher, who was part of the Royal Albert's consortium of owners that sold to Momento, said in a statement: "It's been a great journey with that little pub, and as a consortium we've elected to pursue other capital deployment objectives at this juncture".