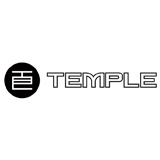 In a recent media statement, Temple Brewing has announced the departure of Brewmaster and Co-Founder Ron Feruglio.
In a joint statement, published on the Temple Brewing Co website, Ron said "I have achieved everything I set out to achieve with Temple. Whilst Temple will always be a part of me, the time is right for me to move on to new adventures and pursue moreexciting endeavors.
"I'd like to personally thank everyone who has supported me over the years and hasbought and enjoyed my beers. I've still got a lot of ideas to develop and recipes to brew, and Ithink my best is yet to come.
"I thank Renata and the team at Temple and wish them all the best and every success moving on, but I look forward to the new opportunities, challenges and adventuresthat will be in my own future."