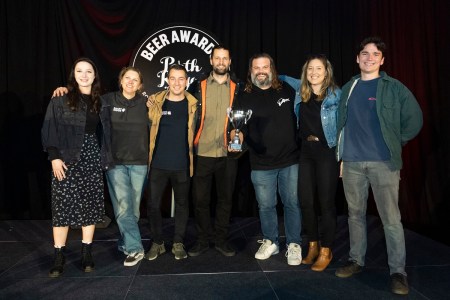 Rocky Ridge Brewing have won their second Perth Royal Beer Awards Champion Beer trophy in as many years as the Busselton brewers' barrel-aged barleywine Jindong Balling followed in the footsteps of the 2022 winner – their Polski Pivo grodziskie.
The back-to-back overall beer champions were also crowned Champion Large Brewery at the June 9 awards evening while their Ace IPA won the Best India Pale Ale packaged trophy and Jindong Balling also took out the Best Hybrid and Specialty packaged category.
Other major wins went to King Road Brewing who backed up their Lager's recent AIBA success by claiming the Champion Small Brewery title as well as the trophy for their self-titled IPA in the Best India Pale Ale draught category. Champion Medium Brewery was awarded to Whitelakes Brewing who also won the Best Lager draught trophy with their Dark. After winning the same trophy at this year's AIBA, Best New Exhibitor was Boundary Island Brewery.
Head here for a full list of trophy and medal winners.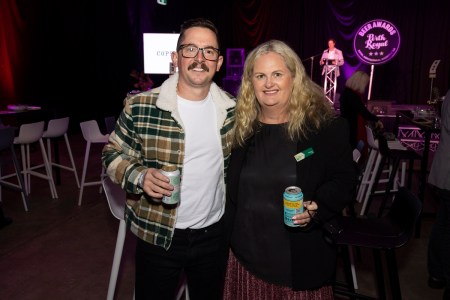 Chief judge Will Irving (pictured with RASWA CEO Robyn Sermon), who oversaw a 65-person judging panel who reviewed 574 beers from 50 separate entrants, said via a statement the quality of the beer this year was outstanding.
"We had an exceptionally talented and experienced judging panel to sort through every conceivable style of beer. Tasting and scoring more than 570 beers is no small task," he said.
"I must commend our outstanding beer industry, which continues to punch above its weight and excite with innovation and a commitment to quality.
"What sets these beer awards apart from other competitions is the robust integrity shown throughout the entire process."
RASWA CEO Robyn Sermon said in the statement: "Along with our iconic breweries, it is very exciting to see the upcoming brewers from across the state and see them recognised for their hard work and excellence in their product.
"Our vibrant beer sector is a major driver of economic activity from farmers to brewing and all the way through to retail, tourism and hospitality.
"West Australian produce has sustained the lives of regional communities, triumphed on stages around the world and brought joy to diner's palettes far and wide.
"We can all continue looking forward to discovering new products and producers, and cheer on known producers as they continue improving their offerings for greater commercial success."