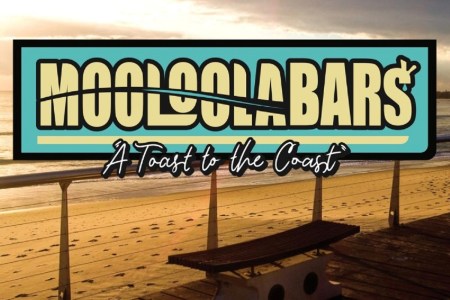 Sunshine Coast breweries and distilleries are teaming up with some of Mooloolaba's favourite bars in July for MooloolaBARS – a choose-your-own-adventure style craft drinks experience.
As one of the signature events of The Curated Plate Culinary Festival, MooloolaBARS on July 29 is a celebration of Sunshine Coast beer, spirits, food and music where each participating venue will showcase a curated offering from a local brewery and/or distillery. You can expect signature cocktails, unique and flavourful beers, gin flights, rum tastings, meet-the-maker talks, and creative food and drink pairings. Also, each ticket includes special access to the venues during the event, a stubby cooler, lanyard and five signature beverages.
MooloolaBARS co-founder Craig Williams said the concept was born from the idea for a different Sunshine Coast festival – but not another beer festival.
"As a group of Sunny Coast locals, we wanted to showcase the Sunshine Coast as a stunning region to visit, and destination for quality producers and makers, without brewers and distillers having to pay exorbitant fees.
"It's our way of thanking the industry, providing support to them, and giving them a platform to connect and celebrate with discerning drinkers and food-lovers."
Tickets are $38 or $33 when you purchase five or more.
Participating venues: 4 Pines, Blackflag Brewing, Boston Shaker Bar, Dirty Moes, Ninth Street, Prawn Star, See Restaurant, Taps, Virtue Bar & Eats, WAT Den.
Participating breweries: Blackflag Brewing, Brouhaha Brewing, Diablo, Heads of Noosa, Jarrah Boy, Moffat Beach Brewing Co, Noosa Hinterland Brewing Co, Terella Brewing, Your Mates Brewing Co.
Participating distilleries: Beachtree Distilling Co, Black Cockatoo Rum, Eros Vodka, Nil Desperandum, Pomona Distilling Co, Steampunk Distillery, Sunshine & Sons.
This is an edited version of a media release distributred by MooloolaBARS.