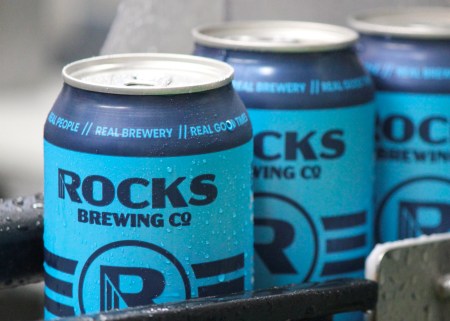 After beginning a brand transition across their entire business late last year Rocks Brewing Co's revamped look is now complete with the arrival of their new core range cans.
Having already rolled out the likes of a new logo and branding within their Alexandria taphouse, Rocks Brewing's new look American Pale Ale, Mid-Strength Pale Ale, Pilsner Lager and West Coast IPA cans are out now across NSW.
"Rocks Brewing Co is a proud family-owned brand that really wants to be known for their family approach, approachable beers and connection with its customers," Rocks' marketing manager Monica Osborn said. "We knew it was time for a change to our brand, something that represented us for who we are, what we do, and how we do it. We were keen to create a brand that spoke to our core values."
Since founding in 2008 and then establishing their brewery and taphouse in 2014, Rocks have become one of Sydney's largest producers with their one million-plus litre per year capacity being utilised for their own beers as well as ones under contract.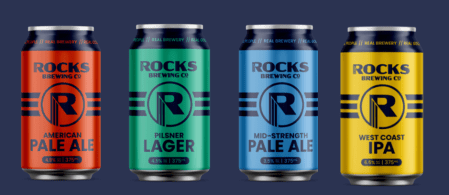 Rocks engaged Sam Watson, founder and branding strategist at Proud as Punch Branding Studio for the redesign.
Sam said: "With this rebrand we started with a really deep dive on values, mission and vision for the brand – those foundational elements that often get skipped. That forms our basis to then work through how the brand is positioned, and for Rocks, that was to be as a true independent Australian brewery with real people behind it, that you can walk into the brewery and shake their hand".