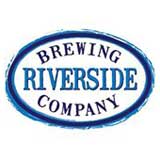 Riverside Brewing Company, based in the Sydney suburb of Parramatta, has launched its very own homebrew competition, which carries an awesome prize for any budding brewer with the skills to win.
An expert panel will judge entries on Saturday 5th July 2014 at the brewery, which will include a BBQ, and the winner will be announced on the day. First prize will be the chance to have your homebrew produced on a commercial scale, under the guidance of Head Brewer Dave Padden – himself a former keen homebrewer.
Entries need to be received by Friday 4 July 2014, at the Riverside Brewing Cellar Door in Parramatta (Open Fridays and Saturdays). Additionally, there are a few rules governing the comp.
Entries are limited to 'all-grain' brewing only (which means no kits!), and any style is welcome, provided the ABV is below 9%. The ingredients required to make the beer will need to be readily available on a commercial scale, and the beer must be brewed specifically for the competition. To enter, you'll only need to submit one bottle (if it's over 600ml) – or two if the bottles are smaller.
For more information, email homebrew@riversidebrewing.com.au.