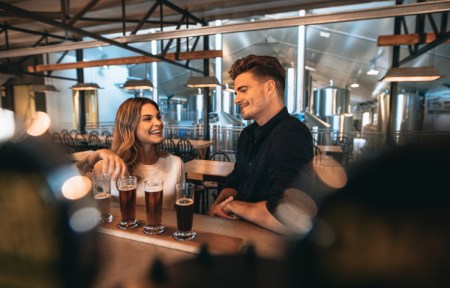 According to the Independent Brewers Association's Chris McNamara, the continued evolution of the independent beer market in Australia may lead to a hyperlocal, brewpub-style model similar to the US.
In an interview conducted for the 2018 National Liquor News Annual Industry Leaders Forum, McNamara said that he expects a greater emphasis on a brewery's local area to emerge on the beer scene in the coming years.
"As access to the wholesale market gets more competitive, brewers will need to reassess the dream of selling their beers across the country and instead look at how they can survive in their own backyard," he said.
"That may mean that they look at restricting their distribution footprint to a certain city or region or it may mean they go hyperlocal and establish a brewpub that will only sell its beers across its own bar. The brewpub model is extremely popular in the USA but is only now really starting to get traction in Australia."
McNamara also said that with more breweries in Australia than ever before and with venues offering more and more choice, it's a great time to be a beer lover.
"I think it would be impossible to dispute the idea that this is the most exciting time to be an Australian beer drinker," he said.
"There are more breweries in Australia than at any point in time in our nation's history. And those breweries are producing such a vast range of beer styles that if brewers and venues/retailers work together a beer style can be found for every consumer's palate.
"Smart operators have recognised that consumers are looking for more choice in their beer offering. Yes, the traditional lagers are still going to be popular but they no longer have to be the only offering. And that offering doesn't have to only be in the bar. More and more venues are celebrating good beer as an accompaniment in the dining room."
In a previous article on Beer & Brewer, McNamara also predicted that further independent brewery acquisitions will take place in 2018.