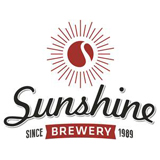 Sunshine Brewery, based in Gisborne NZ, is on the hunt for a new brewer.
The role is described as "a hands-on, roll your sleeves up and get on with it" position, with a view to helping the new ownership team at Sunshine to develop their regional craft beers into a nationally recognised brand.
The team has a new beer development project already in place, and there's a brand-new brewery on the drawing board – plus an historic brand to play with.
If you've got the passion, the knowledge and the drive to take on the role, Sunshine Brewery wants to hear from you. Send your CV to Philip@sunshinebrewery.co.nz