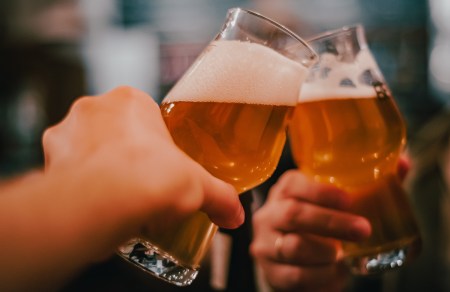 *This article was written on the morning of Saturday 1st May.

The Independent Brewers Association (IBA) say the Morrison government is "backing a winner" as Treasurer Josh Frydenberg announced last Friday night he was increasing the maximum beer excise tax rebate from $100,000 to $350,000.
As well as benefitting Australia's craft spirit makers, the package is designed to free up cash so smaller breweries can grow their businesses and employ new workers. Furthermore, with an estimated two thirds of the approximately 1,000 craft breweries and distilleries operating in Australia hailing from regional areas it's expected this change will see a much needed cash injection heading to places where it's needed the most.
From July eligible brewers and distillers can claim a rebate on paid excise up to $350,000 per year whereas currently they can claim a 60 per cent rebate on their excise up to $100,000.
After lobbying the government back in March to make this exact change, where it also raised the fact Australia's independent beer brewers deliver $1.93 billion to the national economy and support more than 33,000 jobs, the IBA said the industry is now poised for extra growth.
"Clearly the Morrison Government is backing a winner," the IBA's general manager Kylie Lethbridge said. "Australia's independent brewers grew by 15 per cent in 2020, despite the beer market declining by 1.7 per cent overall last year."
The IBA now forecasts investment of more than $500 million in new brewing capability in Australia, as well as the creation of an additional 6,300 direct and 23,000 supporting jobs over the next five years. It also estimated, even with the increased rebate, that independent brewers will contribute more than $200 million in excise to the government in the 2022 financial year, growing to more than $300 million by the 2025 financial year.
IBA chair Peter Phillip congratulated the Morrison government for "their vision in helping enable this".
"The Australian beer industry will do in the next 20 years what the wine industry did for Australia in the 1980s," he said. "Australia's is one of the highest beer taxes in the world, but with this change, small brewers will be able to invest more in people, equipment, and facilities to meet growing demand."
Increasing the Small Brewers Rebate Scheme from the current cap of $100,000 to $350,000 per year was a direct request of the IBA when it went to Canberra in March to lobby the case for its members.
The IBA had also proposed the government provide a one-off payment of $300,000 to the IBA to "support the development of a national industry strategy" but it appears this wasn't part of the package announced overnight.