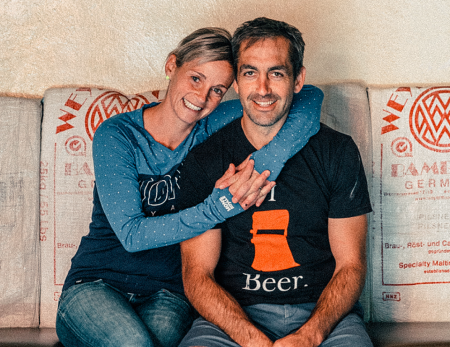 Somewhere between home schooling his kids in "Googled German" and mountain biking in the Austrian alps, Bridge Road Brewers founder Ben Kraus took time out with Beer & Brewer to reflect on his seminal Beechworth brewery as they celebrate its 15th anniversary.
And it's nice to report, that even after all these years, a "shitstorm" of a global pandemic, the lack of a good pie in Europe, and worries of his son's desire of becoming a YouTube gaming star, he's lost none of his wit and resolve.
Kraus and family are almost at the end of a gap year back in wife Maria's homeland – where he has largely been hands off from a brewery perspective – and that's just part of why this birthday feels different than others.
Their normal birthday knees up at the brewery was kiboshed by COVID, and with restrictions still far from eased in Victoria, Kraus admitted to feeling trepidacious about aspects of the business. It is regional after all, and these businesses have been harder hit than most in recent months due to their outlying nature. Bridge Road had to reduce staff work hours as sales dropped off throughout the lockdown period.
But from starting off back in 2005 in his dad's backyard with Maria and little more than $15,000 and a dream to improve Australia's beer culture, Kraus is determined to see out "another 15 years".
"We've built a strong business that's survived a lot before and our longevity will help us through," he said.
"I've learnt some things along the way – how to be creative and innovative among those. I can't see that changing over this."
True to his roots, and despite the fact he's been somewhat removed from the industry for the last 12 months, Kraus has lost none of his passion for championing the importance of an independent Australian beer identity. If anything, his determination runs deeper and he sees it as one of the ways regional breweries like his own can emerge stronger on the other side of COVID.
"It's never been more important for an independent Australian craft beer industry to provide diversity in what we produce as a nation and to ensure that is filtering through to communities like Beechworth," he said.
"We can't have a bland landscape with just major players. We need innovation, competitive pricing and the quality to remain strong so the little guys aren't squeezed out when times get tough."
Looking back, Kraus said much has changed, and changed quickly, in the Australian craft scene. He used one of his own unique releases to illustrate.
"I think it was in 2011, we put out a smoked breakfast lager for our 500th release. It had fucking everything in it! Muesli, fruit toast, tea, honey, coffee. It was a bit nuts.
"Now, that would probably fly off the shelves. Not so much in 2011 though."
Kraus said 2005 didn't seem that long ago, when he "was brewing the beer, bottling it, marketing it and delivering it" – and he felt that "shoestring" styled approach helped inspire some brewers that came after him.
"There weren't many brewers in Australia at the time that were inspired to go on to bigger things. We would get some of them visiting us in Beechworth and we could see their confidence growing, as I guess they felt like 'well if these guys can do it, then surely we can give it a crack too'.
"That approach has been lost somewhat as more and more highly resourced and financially-backed enterprises enter the market. But that's not a bad thing."
Looking to the future, Kraus is fearful of two weeks quarantined in a shoebox hotel room with his "full on" kids upon their arrival back in Australia.
Other than that, he's looking forward to maintaining a strong culture at Bridge Road and getting back to the community that has supported his family business so much over these 15 years.
"Our Facebook post about this birthday got so many wonderful reponses from Beechworth people about what our place means to them and their own memories there.
"It does make you feel like you've got something special going on."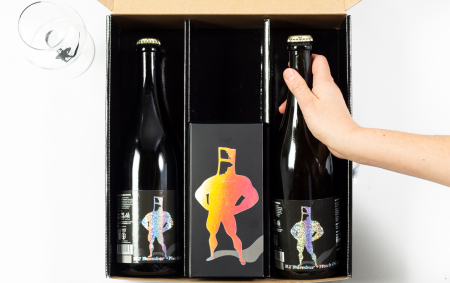 Bridge Road Brewers are releasing the B2 Bomber Mach 10 to mark their 15th anniversary milestone. It's a re-creation of the B2's revered Imperial Belgian Black IPA, with the addition of a carefully selected coffee blend. Pre-orders can be made here.
Contact Beer & Brewer by clicking here to share your news and views.