Gweilo's founders, from left Joe Gould & Emily & Ian Jebbitt
Hong Kong's largest craft beer brewery hopes to establish a long-term footing in Australia as it collaborates with WA's Rocky Ridge Brewing Co.
Gweilo Beer was established by Joe Gould and husband and wife Ian and Emily Jebbitt in July 2015. It's now Hong Kong's largest and most widely distributed craft brewery that exports to eight countries and supplies the national airline Cathay Pacific.
The move to have Busselton's Rocky Ridge brew their beers comes after a year of exporting to Australia and via its relationship with Ben Taylor from Beer Direct. Gweilo has previously collaborated with Behemoth Brewing in New Zealand as well.
"Ben introduced us to the awesome team at Rocky Ridge, his favourite local brewery, and from there we set up two collab brews and have been working together ever since," co-founder Gould said.
"We're now importing Rocky Ridge's beers to Hong Kong and they are brewing our beers in WA for distribution across Australia.
"This is very much a long-term plan. We're super excited to be getting more of our beers out in Australia and to bring fresher beers for people to enjoy. We aim to cement our reputation over the next few years with a bunch of very exciting beers."
Taylor is now Gweilo's Australian brand manager and will be working closely with the Rocky Ridge team to roll out Gweilo's own brews from next month.
Having reached brewing capacity in their home base, heading Down Under is Gweilo's first step in a global expansion plan that will soon involve working across four separate continents, with brew-in-market operations in the US and UK to be added shortly.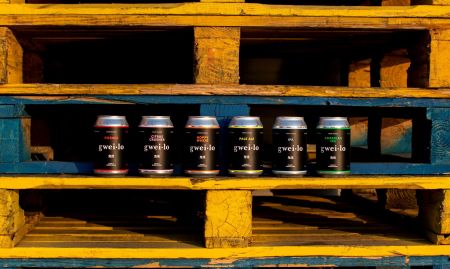 "We'll start with a core range of three beers, our IPA and Pale Ale from Hong Kong and a Tropical Pilsner," Gould said. "Later in July and August we'll be launching five new limited range beers which we're really excited about. We recently appointed Charlie Johnson in the US as our head brewer and he's been working remotely with Ross and Hamish at Rocky Ridge to brew these five – his first creations for our limited range."
Johnson is an instructor at the Yakima Chief Brew School, founded the Ronin Fermentation Project in California and has over 20 years of commercial brewing experience.
Embarking on this project mid-COVID-19 has been no mean feat for the founders and collaborators, but despite the challenges they consider the lessons learnt in recent months will be invaluable as relationships build.
"If 2020 has taught us one thing, it's we have to always be quick to adapt and to persevere despite whatever we're hit with," Gould reflected. "A strong takeaway for us, is working with the right people is key. Charlie, Hamish and Ben are all of the same mindset as us and have been integral in making all this happen, powering through during a very challenging time globally. Working remotely and not being there to brew, enjoy a few beers with our mates and talk to folk about our beers, has been less than ideal. As soon as we're able to, we'll be down. We've got a lot of exciting plans for the future so we'll have plenty of opportunities to head down and work together in person."
Contact Beer & Brewer by clicking here to share your news and views.