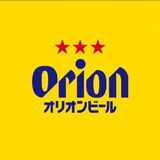 Fans of Japanese lager will no doubt be rejoicing at the news that Orion Premium Draft Beer is now being imported, and is available online through Asian Beer Online.
The unique selling point for Orion is that it's the only mainstream Japanese beer that remains exclusively brewed and bottled in Japan, which has made getting your hands on it in Australia a little difficult.
However, the team behind Asian Beer Online have announced that the premium Japanese drop is now available online, for both consumers and trade.
"Premium craft beers are becoming increasingly more popular, with the consumption of craft beer increasing by six per cent every year. Australians are growing more aware of the local and international craft beer market and the array of choices available," Tim Brotherton, Owner of Asian Beer Online, said in a recent statement. "We are constantly on the look-out for flavoursome and authentic beers to suit the needs of the beer connoisseur and Orion Premium Draft Beer is such a drink."
Consumers can grab a case (24 x 334ml bottles) of Orion at an RRP of $74.90, and 20-litre kegs are available for restaurants and bars, via Asian Beer Imports.