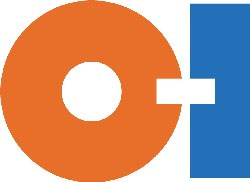 O-I PUTS INNOVATIVE TWIST ON BEER PACKAGING
Gage Roads and O-I unveil the first application of internal embossing in Australia

SYDNEY, Australia (Thursday, 26 May, 2011) – The world's leading glass packaging maker, O-I, has partnered with Western Australia's Gage Roads Brewing Co. to launch Australia's first application of internal embossing.
O-I's new and unique internal embossing technology enables grooves on the inside of bottles, creating distinctive decoration while providing a smooth exterior for easy labelling. Gage Roads will apply the new internal embossed Vortex® bottle to its Wahoo Premium Ale from June. Globally launched with Miller Lite beer in the United States last year, the Vortex® bottle features distinctive grooves in the bottle's neck and was credited with improving Miller Lite's sales by 6%, a significant margin in the highly competitive beer industry. The Gage Roads Wahoo Vortex® bottle was designed in Melbourne and will be manufactured at O-I's Sydney plant. Other internal embossing designs are available to customers wishing to explore this unique branding opportunity.
"The Vortex® bottle is one of the biggest packaging innovations we've seen in the beer market in decades. It comes at a time when Australian beer brands face stiff competition and are looking for ways to differentiate their products in a crowded marketplace," said O-I Asia Pacific's General Manager of Marketing and Sales, Jacqueline Moth.
Gage Roads Brewing Co.'s CEO, Nick Hayler, said internal embossing provided a distinct pointof- difference that was difficult to replicate by Wahoo's competitors. "When you consider consumer purchasing behaviours, it's easy to appreciate the importance of capturing their attention and standing-out from the retail noise," said Mr Hayler. "Our experience in recent years has taught us that packaging which appeals to the consumer and grabs both their attention and imagination is vital. "For Gage Roads, O-I's Vortex® bottle provides the opportunity to represent our product in a way that reflects the unique and subtle qualities of our batch brewed beer."
"Internal embossing is a genuine example of O-I using its global innovation capabilities to deliver customers standout local packaging solutions. We're extremely proud of our ability to produce world-leading technology and we're confident there will be more internal embossing designs brought to the local market in the near future," said Ms Moth. "This is just the start of what customers and consumers can expect to see in the marketplace as we continue to work very closely with food and beverage companies on new product developments and emerging packaging trends."


###
O-I Company Profile
Owens-Illinois, Inc. (NYSE: OI) is the world's largest glass container manufacturer and preferred partner for many of the world's leading food and beverage brands. With revenues of $6.6 billion in 2010, the company is headquartered in Perrysburg, Ohio, USA, and employs more than 24,000 people at 81 plants in 21 countries. O-I delivers safe, effective and sustainable glass packaging solutions to a growing global marketplace.
For more information, visit www.o-i.com
GAGE ROADS BREWING CO Company Profile
Gage Roads Brewing Co is a dynamic craft brewery located just out of Fremantle in WA. Using only the finest ingredients, the Gage Roads brewing team is dedicated to producing a range of premium Australian beers. Gage Roads launched their first beer in 2005 and they now brew a range of 6 products including Gage Premium Lager, Gage PILS 3.5, Sleeping Giant IPA, Wahoo Premium Ale, Atomic Pale Ale and Blue Angel – a sparkling, passionfruit infused cider. In addition to its proprietary brands, Gage Roads specialises in high quality contract brewing services and is the 10th largest producer in Australia.
For more information please visit www.gageroads.com.au
® Vortex is a registered trademark of Owens-Illinois, Inc.