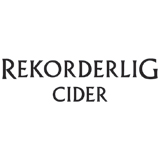 New Zealand's cider drinkers are in for a sweet surprise, following the announcement from Swedish cider giant Rekorderlig that NZ will be getting two new flavours, exclusive to NZ only.
The flavours are Elderflower-Lime and Raspberry-Lime, and are set to be launched "in February", which means that they should be on shelves any day now.
"There's always been a great affinity between New Zealand and Sweden and we're thrilled that we can offer these delicious new flavours as an exclusive treat for our loyal cider fans in New Zealand" says Emma Rock, Rekorderlig NZ Brand Manager. "As much as we love our foreign counterparts, we're pretty excited to have a couple of flavours the rest of the world doesn't!"
For more information, head along to the Rekorderlig website.