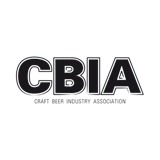 Craft brewers in New South Wales have received some welcome support, in the form of an independent review into the New South Wales Liquor Act 2007, conducted by Mr Michaekl Foggo.
Mr Foggo's review of the Act contains a recommendation for the state government to consider bringing craft brewers into the same licensing situation as NSW winemakers, ending a lengthy period of regulatory bias and opening up more opportunities for brewers through the use of 'drink on premises authorisation'.
Currently, NSW craft brewers are restricted under their producer / wholesaler licenses to selling their product on-premise for the purpose of tasting only. For any operation larger than that – for example, setting up a bar or restaurant on-site – the brewers are required to apply for further licenses, at extra effort and expense.
Conversely, wine makers in NSW are currently able to apply for an extension to their existing producer / wholesaler license, known as a 'drink on premises authorisation'. This allows wine makers to sell their products, as well as other liquor (including beer and spirits), and to sell their wares at producers' markets.
The recommendation from Mr Foggo states that it "does not believe there is a valid reason to continue to discriminate against these producers" and "that there should be equity between all producers in the sale of liquor on licensed premises and at promotional events such as farmer's markets."
The review of the Act is non-binding, and the next step is for the Minister for Tourism, Major Events, Hospitality and Racing, Mr George Souris, to implement the recommendations.
The Chair of the Craft Beer Industry Association's Government Liaison and Advocacy committee, Mr Jared Birbeck, welcomed the recommendations.
"We actively campaigned for these changes and we are heartened to see that Mr Foggo has listened to the industry's concerns," he said. "This change would mean that an already vibrant industry would have further impetus to grow and continue creating jobs in New South Wales and strengthening its economy."
"It
would also cut down on unnecessary costs and red tape and would bring
New South Wales in line with those conditions enjoyed by Victorian craft
breweries," Mr Birbeck continued. "Craft beer has been embraced by the
Australian drinking public because of its emphasis on flavor and quality
and its commitment to encouraging responsible consumption. These
proposed changes would enable brewers to help spread this message while
encouraging growth in the tourism and hospitality sectors. We urge Mr
Souris to implement the recommendations of the report."