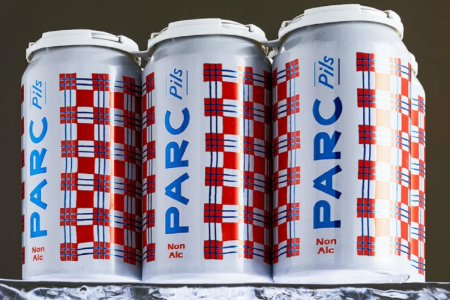 Melbourne-based non-alcoholic brand Monceau Co. has raised $850,000 in its first round of funding which will now go towards launching their brewpub in Brunswick in July.
Monceau, that produce the Parc Pils non-alcoholic Czech-style pilsner alongside the Monceau range of "pet nat" kombuchas, said the capital was sourced from a range of investors, including George Georgiadis (Never Never Distillery) and David Burson (Canva).
Founder Alan Caras said: "There's a growing appetite for complex and innovative non-alc beverages. Demand for Monceau and Parc this Summer pushed us beyond the limits of our current brewery. We've taken a larger space in Brunswick that will allow us to scale up, as well as invite the public in to see our unique fermentation processes".
Co-owner Rowan McNaught added: "Both Monceau and Parc have connected with consumers in a powerful way. We've found there to be this fierce loyalty and passion for our products. Our mission through 2022/23 is to grow our distribution, and make both Monceau and Parc accessible in wine shops and restaurants around the country".
They said their Monceau kombucha range had found success as an ultra low-alcohol replacement for sparkling wine. The production process utilises wine-making methods, while substituting in a kombucha yeast strain that naturally limits alcohol.
"One of our great supporters has been Blackhearts & Sparrows (the bottle shop with 10 stores across Melbourne). They place Monceau in the sparkling wine fridge next to proseccos and pet nats. It helps to frame our product as something you can bring to a dinner party or picnic as an easy substitute for a bottle of wine," Rowan said.
Alan said: "We started Monceau to create something more interesting than a lemon, lime and bitters, something sophisticated that fits into the wine and beer occasion. We still wanted to have fun and to engage with food and events in the same way; we just wanted to drink less alcohol".