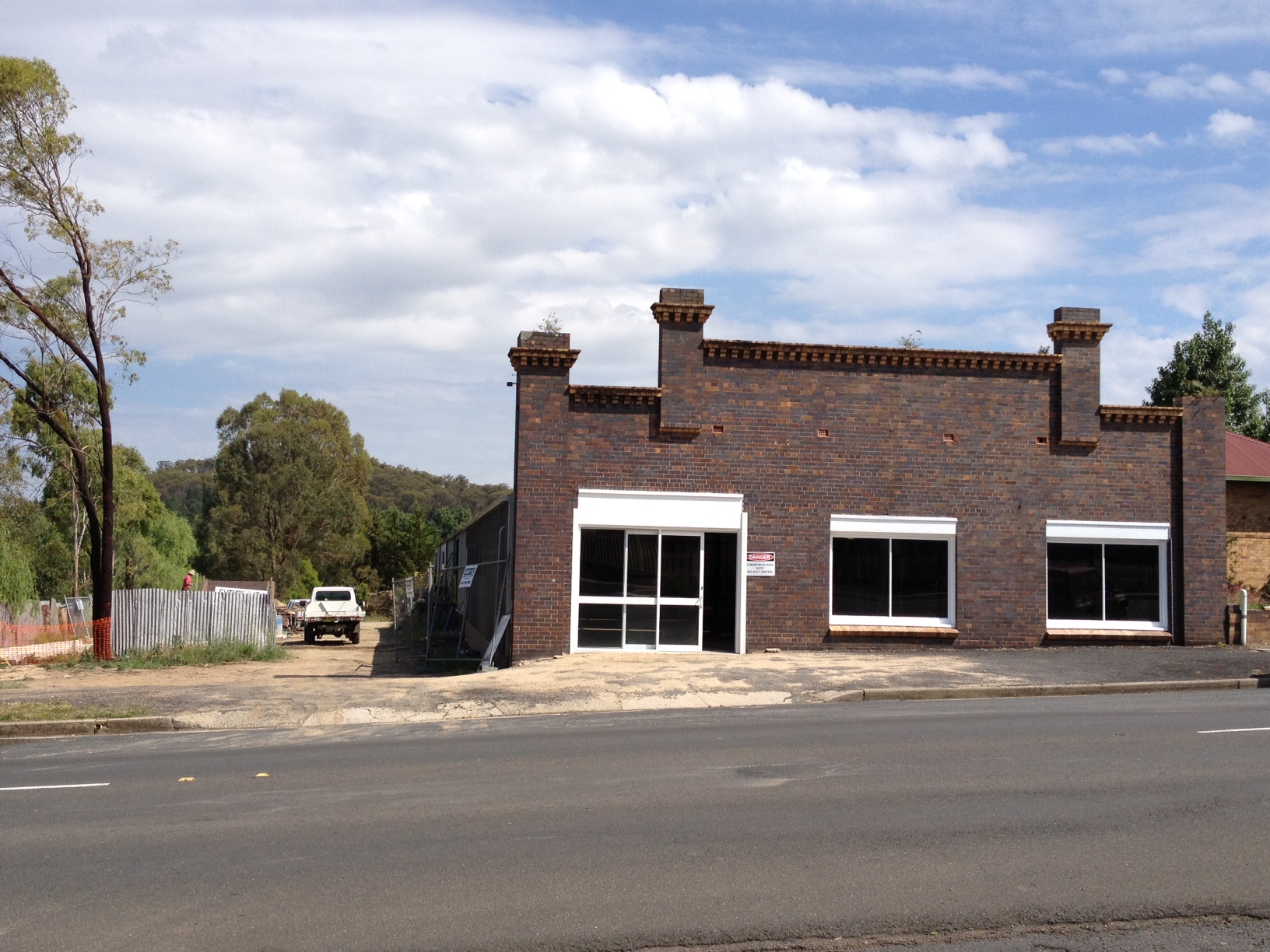 The Old Woolstore in the midst of its facelift
After nearly 100 years without a brewery in the local area, the New England Brewing Company is seeking to rectify the dearth of tasty local beer on offer to New Englandites.
As such, the NEB Co has set up shop in Uralla, at the Old Woolstore, with a large-scale reno about to uncover a purpose built brewery floor, packaging area and tasting bar.
To begin with the brewery will be offering two handmade, small-batch beers, with seasonal beers to be gradually introduced, adding more flavour to the beer palates of the region.
With a public opening planned for some time around April, brewing is set to begin in earnest in early 2013 on their 1000 litre brew house, recently delivered from Bridge Road Brewers in Beechworth. The premises is set to offer tastings and short brewery tours most days of the week, but will not have a full-scale bar or food service, leaving those details to the local pubs.

Brewer Andrew Tracey-Smith inspecting the newly delivered bright beer tanks
Director and Head Brewer Andrew Tracey-Smith says that the aim of the game is to give the locals a beer they can be proud to says is theirs and theirs alone.
"I think a lot of Australians, and New Englanders in particular, would love to say they drink a beer brewed and owned in their own region," he says. "We aspire to be a great regional brand and to work with local licensees so they can provide choice to their customers. We aim to supply great beers to the region's best pubs, clubs, restaurants and bottle shops – feedback from licensees so far has been very positive".
With the last of the New England based breweries dying out in 1920 with the closure of Phoenix Brewery, the NEB Co is looking to reverse that brewing history and begin a new chapter in the area.
NEB Co beers will be available in 330 ml bottles (six packs and cases) and 50 litre kegs.
NEB Co will only distribute its beers in the New England and North West as massive distribution networks are out of the question for this locally-focussed company.