Event organiser Martin Keetels (l) and Michael Conrad (r) from Newstead Brewery.
Brisbane locals are set to enjoyinaugural craft beer and cider festival, The Beer InCider Experience, on 20-21 September at Albion Park Raceway.
The festival will feature 35 independent craft breweries, 130 beers and ciders, gourmet food, live music and burlesque. Some of the breweries include; Bacchus Brewing, Clare Valley Brewing Co, Feral Brewing Company, Holgate Brewhouse, Stone & Wood, Two Birds Brewing and Willie Smiths to name a few.
Event organiser Martin Keetels says the festival aims to better educate Brisbane drinkers by offering tastes of quality beers and ciders and the chance to chat with the brewers behind them.
"I've always been passionate about outdoor festivals and events. I also love craft beer and cider. I think the combination of providing an outdoor event geared towards tasting high quality and independently made craft beer and cider that also features live music, burlesque and gourmet food is compelling, says Keetels.
"Spring in Brisbane is such a beautiful time of year. My plan is for The Beer InCider Experience to celebrate craft brews and our lifestyle. I've tried to create the type of event I think my friends and family would enjoy. I think it's going to be a really unique and enjoyable festival."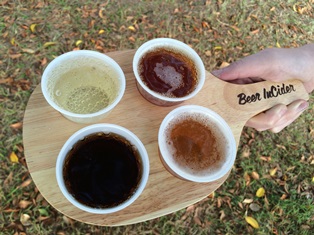 Pre-purchase tickets go on sale Monday 11 August and can be purchasedhere.