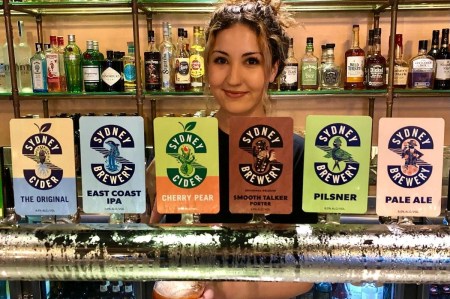 Hotel and brewery owner Dr Jerry Schwartz has big plans for his slice of the Newcastle foreshore with a desire to open a new brewery venue, much like others he already operates elsewhere in NSW, plus a private training academy that would offer a Certificate III in Food Processing (Brewing).
With over 1,000 people employed across his multiple business interests, that include owning Sydney Brewery and three hotels in the Hunter Region – Rydges Newcastle, Newcastle Novotel and Hunter Valley Crowne Plaza – Dr Schwartz said "Covid, the closure of borders, and many years of underfunding in the hospitality training sector have all conspired to create a serious shortage in skilled personnel for the hotel and hospitality industry".
He's now planning, at the area he owns within the Honeysuckle development on Newcastle Harbour, to establish the private Hunter Hospitality School. If it gains the required accreditations to get off the ground it will offer courses in hospitality, IT, spa therapy and brewing.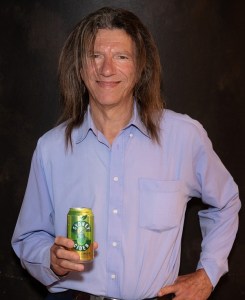 Dr Schwartz (pictured) said he hoped to be delivering the brewing course by the third quarter of this year.
With Sydney Brewery locations already established in Lovedale in the Hunter Valley and also in Surry Hills in Sydney, the plan is to also open another hospitality venture with a brewery attached at the new Crossing apartment and retail complex in Honeysuckle at some stage in 2024.
A Schwartz Family Company spokesperson said the bar and dining venue, with a micro-brewery attached, would be much like their current Surry Hills location (pictured below). The spokesperson said most of the beers and ciders pouring at the new location would still come from their main Lovedale brewery.
"We are… experiencing demand in excess of 2019, as more Australians look to discover and enjoy their own country," Dr Schwartz said.
"The (courses) will place a major emphasis on developing practical skills, particularly in relation to the Hunter region. So, getting experience in the wine and craft beer sectors will be important as these are major tourism drivers for the regions, as are events.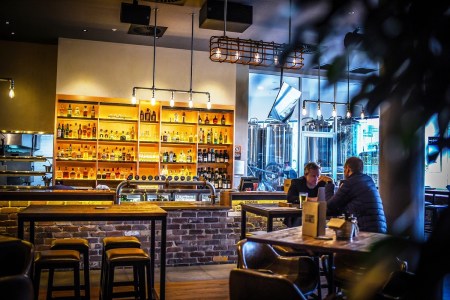 "(The brewing course) is really aimed at domestic students who are looking to get into a career in brewing or hobbyists who are thinking about taking that passion to the next level and developing some of the skills they might need to create their own brewing venture."
Dr Schwartz said the brewing course's fees would be similarly priced to government providers that offer the same course.
"However, our industry engagement and real-life brewing expertise, baked into our student experience, will make our course a standout value proposition for students. Vocational training courses can qualify for partial or full government funding," he added.
With a desire to provide pathways to higher education opportunities, he said he's in talks with the University of Newcastle to align the proposed training college with their Bachelor of Tourism, Hospitality and Events course.
He said the Cert IV course offered by his school would be structured to allow credits for the first year of the new three-year University course.