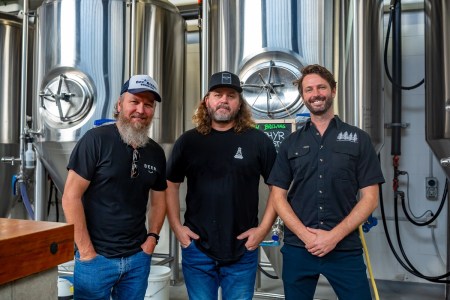 Newly minted South East Queensland brewery Boxer Brewing Co. have announced they've secured the services of former Green Beacon head brewer Johann van der Walt as they prepare to open their brewpub midway through this year.
Having recently stepped away from the Asahi-owned brewery after almost a decade leading their brewing operations, Johann said he and the team look forward "to making Boxer Brewing an innovator in the craft brewing space" and highlighted they'd be sourcing local ingredients to create a unique range that would include mixed fermentation ales.
"We believe that beer is a way to bring people together and create a sense of community," he said (pictured above in the centre with Balter's Scott Hargrave and 4 Pines' Chris Willcock). "Our taproom will be a place where people can catch up, relax and enjoy a cold beer."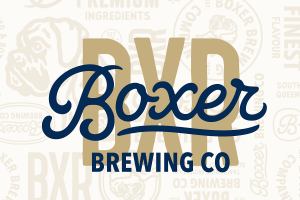 With an exact opening date for the venue set to be announced in the coming months, Boxer Brewing is a new project from the team behind minimal intervention winery Witches Falls located at Mount Tamborine in the Gold Coast hinterland. Boxer Brewing's brewery and tap room will be at the same site as the winery and they're hoping to have beers available for wholesale distribution as early as next month.
Boxer Brewing said their range will feature a variety of beers, "including lagers, ales and mixed fermentation, along with a selection of seasonal and limited-release beers. These will be available on tap and in cans". Johann added that he's looking forward to bringing the two worlds of wine and beer together and the "unique possibilities this brings".
Witches Falls founder and chief winemaker Jon Heslop said they're thrilled a brewer of Johann's calibre has joined their team.
"Securing someone so highly regarded in the industry is an amazing asset, and we know with Johann at the helm, Boxer Brewing is in great hands," Jon said.