Amid the COVID-19 shutdown, plenty of things that activities we took for granted have been postponed or halted. But not the brewing of beer, as breweries continue to release new brews. Here are some below.
Frenchies cans Fresh Harvest IPA
Frenchies has launched its Fresh Harvest IPA, made by squeezing the essential oils out of the freshest hops. This West Coast IPA has a 6.5% ABV.
Frenchies is also set to launch a new kriek called Le Temps des Cerises. It has been aged in French oak barrels formerly used to mature Frenchies 'La Boussole.
A mix of fresh sweet cherries and sour cherries were added into the ageing process alongside Belgian lactobacillus, pediococus and brettanomyces.
Tasting notes include "smooth and round, with clear confit cherries character, toasted malt, oaky vanilla and funk".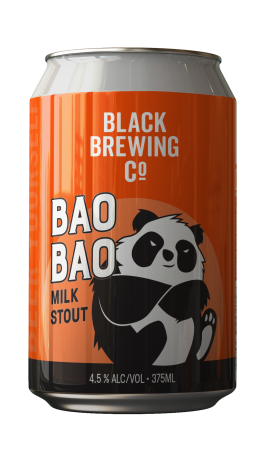 Black Brewing unveils Bao Bao milk stout
Western Australian Black Brewing has released a milk stout called Bao Bao,
Lactose has been used to smooth away bitter edges and create a "creamy mouthfeel".
The beer has a 4.5% ABV and its tasting notes include "dark chocolate and coffee notes on the palate… a balance between bitterness from the roasted malts tempered by the lactose and balanced hopping".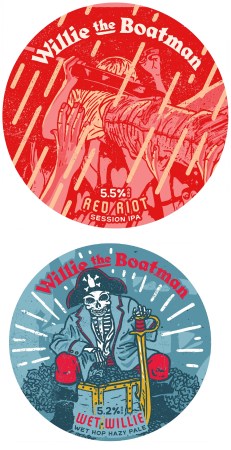 Willie the Boatman launches two new beers
Willie the Boatman has released 80 cases each of two new beers.
Wet Willie is a wet hop hazy pale ale with a 5.2% ABV. It was brewed with Pale, Wheat, Oats, Munich and Vienna malts, as well as freshly picked Engima flowers
The beer was then dry hopped with Topaz and Galaxy hops. Tasting notes include "aromas of green hops, pineapple and passionfruit give way to a pillowy mouthfeel, soft bitterness with flavours of orange, dank citrus and pine".
The Red Rye is a New Zealand red rye session IPA. It has a 5.5% ABV and used Motueka, Rakau and Waimea hops.
As well as rye, the beer used Gladfields Pale, Vienne, Shepherds Delight and Dark Crystal malts.
Tasting notes include "led by the rye with sharp and slightly spicy character, hints of bread, biscuit, citrus and toffee follow on".
Ballistic releases Sabro Single Hop IPA
The latest beer in Ballistic's Single Hop IPA range has been launched.
Sabro is a new hop variety and its tasting notes include "flavours of coconut, stone fruit, cream, tropical and tangerine".
As well as the Sabro hops, the beer was made with Pale and Cara Hell malts. It has a 6.1% ABV.
The brewery has also released Water Me Lawn, a gose made with watermelon.
Originally a champion Desalinated recipe at the Royal Brisbane Wine and Food Show Beer Awards, a larger batch has been brewed to celebrate its success. It has a 4.5% ABV.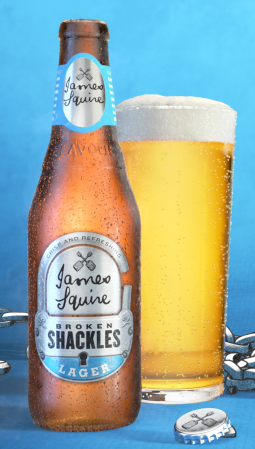 James Squire's Broken Shackles Lager
Broken Shackles is a new "refreshing lager" from James Squire.
Inspired by the shifting trends in Australian craft beer, the beer aims to bring an easier drinking and more sessionable option to the table.
"The demand for these beers is something we are hearing loud and clear from our drinkers and pub owners who are looking for sessionable craft beers," says Haydon Morgan, head brewer for James Squire.
It uses Australian malts and hops, with a late addition of European hops "to give a spicy and herbaceous character".

Holgate launches Apple Beer Beer and cans others
Holgate Brewhouse has launched Apple Beer Beer. Brewed with freshly crushed Pink Lady and Granny Smith apples from the nearby Harcourt Orchard and some raspberries, the beer has a 4% ABV.
It is described as "surprisingly low on sweetness and sourness, but full of fruit flavour".
The brewery has also put its Road Trip beer into cans and has also canned its 2020 Millennium Falcon Emperial IPA, which this year are in 500ml limited release cans.
Made with Mosaic, Azacca, Cashmere and Calypso hops, the Emperial IPA has a 9% ABV and an IBU of over 100.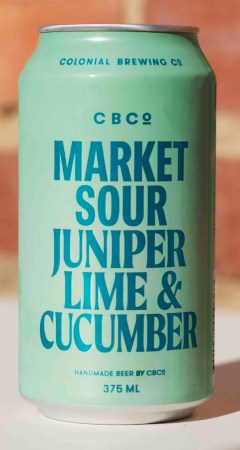 Colonial launches Market Sour Range
Colonial Brewing Co is expanding its sour offering with its new Market Sour Range.
Inspired by fresh local market produce, a small run sour will be launched twice a year. The first beer features juniper, lime and cucumber.
This Berliner-style sour uses Pale and Munich malt, as well as wheat and oats, alongside Galaxy and Centennial hops. Lime, cucumber, juniper and coriander seed were also added to the brew.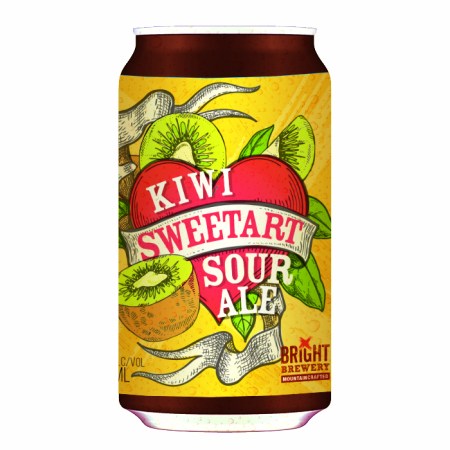 New releases from Bright's Barrel Series and Sweetart Sour range
Bright has launched its Barrel Aged Belgian Strong Golden Ale. Aged for six months in Mayford Shiraz barrels and finished with sweet cherry and almond, this beer has "nuanced notes of ripe fruit and sweet almond".
It uses Pale malt and wheat, East Kent Golding hops and Belgian Saison yeast.
The brewery has also released the latest in its Sweetart Sour range – the Kiwi Sweetart Sour Ale. Lightly kettle-soured with kiwi fruit puree, this beer has a "fresh kiwi kick and a clean finish".
It is made with Pale and Munich malts and Wheat malt. It has a 4.3% ABV.