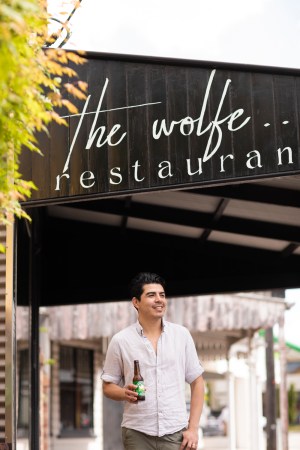 Unique Australian ingredients are best balanced with a crisp Green Coast Lager, according to award-winning Brisbane chef Josh Lopez who features in episode two of indie brewery Stone & Wood's Simple Moments chef series.
Australians have long paired premium lagers with quality food as a way to celebrate memorable occasions – something award-winning chef and owner of The Wolfe restaurant in East Brisbane Josh Lopez calls an authentic Australian experience.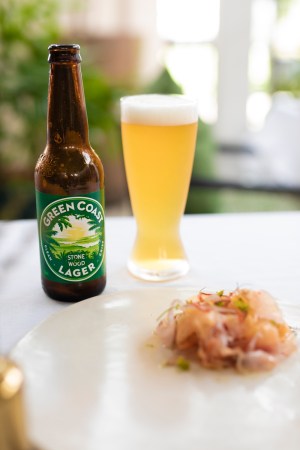 "In Australia, have a unique opportunity to create memorable food and drink experiences with our hearts, our brains and our hands," he says.
To celebrate the simple moments of enjoying our premium Green Coast Lager with good food, we're excited to have partnered with Josh on our Simple Moments chef series, with episode two shot from his kitchen at The Wolfe.
With 16 years of cooking under his belt, a Brisbane Times Good Food Guide 'Chef of the Year' accolade and experience at some of Brisbane and the world's best-known restaurants, Josh Lopez knows a thing or two about creating memorable experiences through quality ingredients and flavours.
For episode two of our Simple Moments chef series, Josh prepared lightly salt cured sea mullet with finely shaved rockmelon, fennel fronds, fennel flowers and a lemon myrtle dressing – a combination of Australian ingredients and botanicals that reflect Josh's approach to cooking with terroir in mind (that is, how the environment affects an ingredient). Josh was even kind enough to share this recipe on the Stone & Wood blog.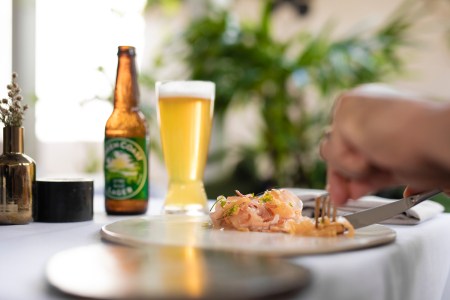 Josh and our film crew paired the sea mullet with our Green Coast Lager, whose crisp, naturally refreshing flavours provided a clean lager profile and palate-cleanser to match the dish's sweet and salty elements.
Inspired by the lush hinterland that rolls into the Pacific Ocean near our home in Byron Bay, we brew Green Coast Lager with a blend of finest malts and noble hops and leave it unfiltered for a light golden colour with a natural yeast cloud. Crisp and balanced, both the subtle hop spice and the soft malt profile make for an ideal premium lager to pair with flavourful dishes, such as barbequed meats, South East Asian cuisine, fresh cheeses and seafood.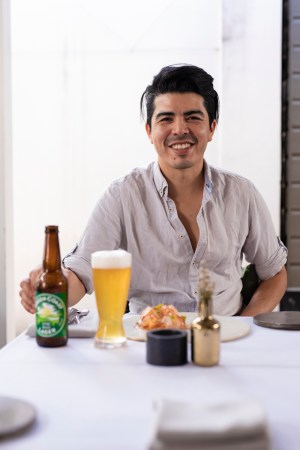 A beer for sharing and pairing, Green Coast Lager is quality premium lager to enjoy with loved ones, particularly as an accompaniment to family lunches and al fresco barbecues.
Keep an eye out for upcoming episodes of our Simple Moments chef series, which spotlights standout chefs in our region, their passion for cooking and how to best pair our Green Coast Lager with food, as well as recipes from these world-class chefs that you can try at home.
Contact details
Stone & Wood Brewing
Byron Bay, NSW
(02) 6685 5173