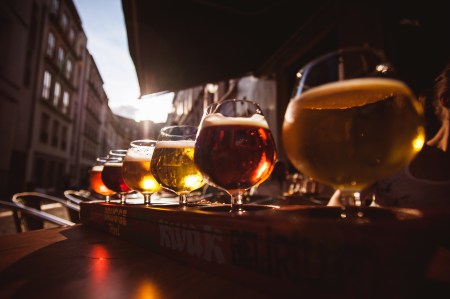 New South Wales is full of fantastic and innovative breweries, releasing new beers to the marketplace. Here are some to tickle your tastebuds.
Wayward's Discovery Series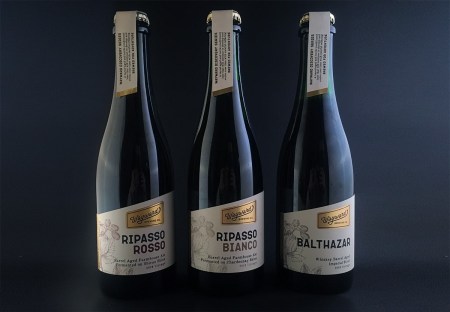 Wayward Brewing Co has released the first three beers from its special new range, the Discovery Series.
Each beer in the series will be a unique batch – either big and barrel-aged or wild and funky. Peter Philip, founder of Wayward Brewing, told Beer & Brewer that the Discovery Series has been in the works at Wayward for around four years.
"We've been working on this, collecting barrels over the years, putting some beers down, and finally the stars aligned and we're getting the first three beers out there at the same time to make a bit of a splash," Philip tells Beer & Brewer.
The series launches with three inaugural releases: Ripasso Rosso, Ripasso Bianco and Balthazar Imperial Stout.
The Ripassos have a 6.1% ABV. They were made by fermenting classic farmhouse ales on skins from Tyrrell's Wines. Primary ferment was then followed by four months of maturation in 2,000 litre French Oak foudres, alongside a brett-dominant wild yeast blend. Ripasso Rosso 2019 was brewed using post-ferment Four Acres Shiraz marc, from vines planted in 1879. Ripasso Bianco 2019 was brewed using Belford Single Vineyard Chardonnay marc, from vines planted in 1991.
"That Ripasso process is really just picking up a lot of tannin structure and adding that to the beers, adding little bits of flavour and a lit bit of colour," says Philip. "It's about being a funky beer and the grape character that we're getting out it rather than being a massive beer."
Balthazar Imperial Stout – named in honour of Balthazar, "the coolest rabbit there ever was" – was brewed last year and has been aged for six months in ex-Jack Daniels barrels. It has a 9.4% ABV.
All the Discovery Series beers have been hand bottled in 375ml champagne bottles by the Wayward team.
"The packaging is really lovely," adds Philip. "We're essentially bottle conditioning all of these, so we wanted something that could handle the pressure and also look really nice on the table.
"The idea is that it won't be something that's going to be terribly predictable. We're going to release (other Discover Series beers) when they're ready. They'll come out four or five or possibly six times a year. They're all going to be barrel-aged by and large. We've got an Eisbock planned that's going to be quite a big beer, probably 16%. That's going to be barrel aged. That will take some time to be ready. We've got a few other really nice funky and sour beers planned in the line-up."
Grifter Gutless Wonder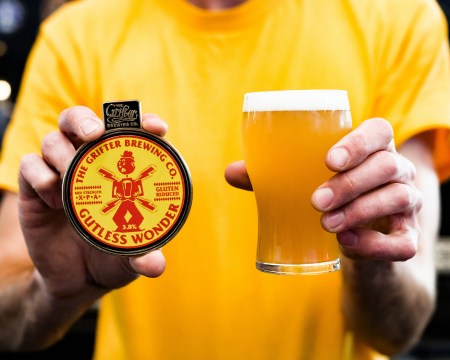 The Grifter Brewing Co has launched its own "gluten-reduced" beer called Gutless Wonder.
"After being asked for years about gluten-free beers we had this idea to make a beer that was the least taxing on your body as possible," Glenn Wignall, co-founder of The Grifter, told Beer & Brewer. "So it's gluten reduced for those who suffer from any type of gluten intolerance and mid strength at 3.8% for those who are prone to feeling the effects after enjoying a few full strength beers.
"We're not the first to use brewers clarex but for those who haven't heard of it, it's a patented enzyme used by brewers for clarity and stabilisation. Coincidentally, it also breaks down the gluten protein which causes allergic reactions.
We had our beer independently tested and it return from the lab as gluten undetected. Unfortunately having been brewing with gluten containing grains and the current labelling legislation we are not allowed to label it as gluten free. So we're calling it a gluten reduced mid strength XPA.
"It has a pretty simple grist malted by Gladfield, hopped on the hot side with Enigma, Mosaic and dry hopped with cryo Ekuanot. Cryo hop uses a cryogenic processing method to extract the lupulin from the hop flower, delivering a more intense hop flavour and aroma with less astringency and vegetative matter."
Badlands launches two beers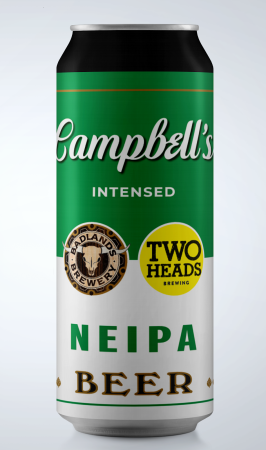 Badlands Brewery in Orange has released two new beers, both of which are a first for the brewery.
The first is Campbell's Beer, the brewery's first NEIPA, "a style I swore Badlands would never brew", Badlands founder Jon Shiner told Beer & Brewer. A collaboration beer with Two Heads Brewing, the beer has come out "hazy as opposed to murky" which is very pleasing for Shiner.
The other beer is Badlands' first bourbon barrel-aged beer – a triple chocolate milk stout called Too Cold for Togas. "More new Badlands beers and collaborations (are) coming in Spring," Shiner promises.
Stockade packaging undergoes rebrand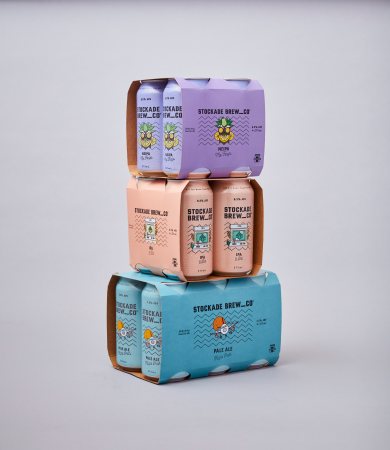 Stockade Brew Co. has changed its packaging approach, moving its beers from bottles into cans, with the can design undergoing wholesale transformation.
Featuring the Stockade fence motif to hint a the flavour profiles of each beer, the canned range includes Refreshing Ale, 8 Bit IPA, Hop Splicer XPA, Flight Path Pale Ale and Mr Fruju NEIPA.
"At Stockade, we like to say we are a 'serious beer that doesn't take itself too seriously'," says Josh Gaudry from Stockade. "The fresh new look, a few new brews and the shift into can format really brings that sentiment to life and we're excited to roll it out across the country.
Young Henrys Rumming with the Devil
This rum and raisin brown ale from Young Henrys has been brewed in collaboration with Sydney's Brix Distillers.
Tasting notes include "a rich, roasty, biscuit flavours and aroma, with hints of cocoa and spice, leading to the showcase of a classic partnership… Aussie raisins steeped in Brix White Spirit." The beer has a 6.4% ABV and a bitterness of 30 IBUs.
It is available in kegs and longnecks.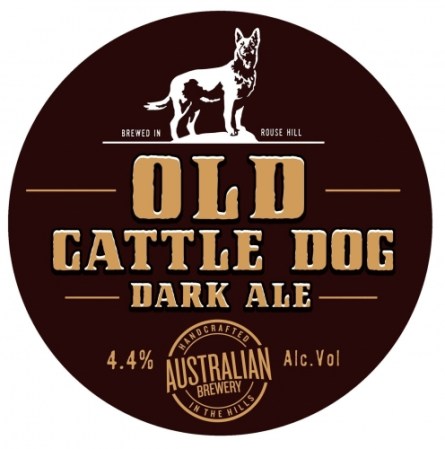 Australian Brewery's Old Cattle Dog
The Australian Brewery has launched Old Cattle Dog Dark Ale, a dark beer with a 4.4 percent ABV and 25 IBU.
Tasting notes include "roast coffee and delicious chocolate malt notes".