Two Queensland breweries are supporting the Great Barrier Reef this month through their beers.
The Good Beer Co has created a special edition beer to support Citizen Reef – the campaign to make the Great Barrier Reef an Australian citizen.
Teaming up with LADBible Australia and the Australian Marine Conservation Society, The Good Beer Co has brewed a Citizen Reef edition of its Great Barrier Beer Australian Lager. As always, Great Barrier Beer will donate 10 percent from every sale to the Australian Marine Conservation Society.
"Citizen Reef is a genius campaign to make our national icon the Great Barrier Reef an Aussie citizen, affording it the same rights and protections all of us enjoy – something all Australians can raise a glass to," says James Grugeon, founder of The Good Beer Co.
" Great Barrier Beer aims to start conversations with everyday Aussies about the plight of the Great Barrier Reef so this was a no brainier for us."
Hemingway's team up with GBR Legacy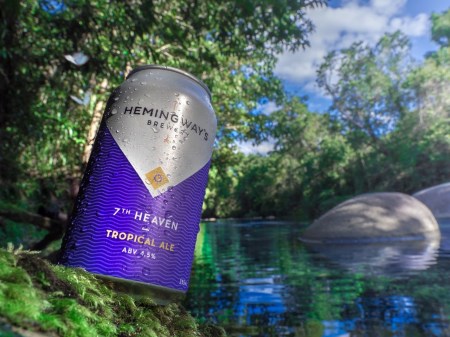 In addition, Hemingway's Brewery Cairns and Port Douglas has joined Australian not-for-profit organisation Great Barrier Reef Legacy (GBR Legacy).
Hemingway's Brewery has pledged long term support for the program with a 50 per cent profit share in 7th Heaven, its tropical ale.
"We are absolutely thrilled to take part in this worthwhile expedition and look forward to doing our bit to aid Reef research and education," says Tony Fyfe, CEO and founder of Hemingway's Breweries.
GBR Legacy announced the details of its third expedition that will see the craft of Australian sailing hero and Olympian David Forbes OAM – a 51ft McConaghy racing / cruising yacht called 'Merlin' – fly the flag for Reef preservation when it departs Sydney Harbour at the end of this month.
In coordinating the expedition that will travel up Australia's east coast to arrive at its new home in Port Douglas, Dr Dean Miller, GBR Legacy's director of science and media, says the donation will allow the organisation to become the most environmentally friendly, research education and media platform on the Reef.
"With climate change the single biggest threat to coral reefs worldwide, it is time we all make changes now that allow us to transition to renewable energy sources, and harnessing the wind is such a simple and common-sense solution for how we operate," explains Dr Miller.