October is here and so are a raft of new beers from across the Australian craft brewing scene. Get stuck in.
TwoBays No Man's Land XPA
TwoBays Brewing Co has released No Man's Land XPA, the first time a gluten-free XPA has been commercially packaged anywhere in the world.
"It's a step into the unknown for the gluten-free beer world, which is hy we called the beer No Man's Land," says TWØBAYS CEO Richard Jeffares, who founded the business after being diagnosed as Coeliac in 2015.
"As with most traditional XPAs, it sits somewhere between our Pale Ale and our IPA; keeping the ABV at 5.0%, while providing an extra refreshing citrus kick."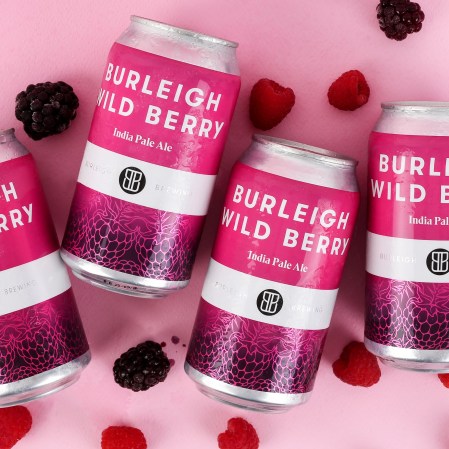 Burleigh Wild Berry IPA
Burleigh Brewing has released a new limited release Wild Berry India Pale Ale.
Brewed with real berries, the beer has sold out at every craft beer festival it has been to and so by popular demand, the brewery is putting it into 375ml cans.
Available in limited quantities, Wild Berry IPA has a 6.8% ABV.
"This style gives us lots of room to play and the berry and hop combination is spot on," says Burleigh brewmaster Brennan Fielding.
One Drop Kellogg's Corn Flakes Nitro Milkshake IPA
Botany Bay's One Drop Brewing Co. has collaborated with Kellogg's Corn Flakes, which is also based in Botany, to create a limited edition Kellogg's Corn Flakes Nitro Milkshake IPA.
Using Kellogg's Corn Flakes in the beer, the milkshake IPA also features Sabro, Citra and Simcoe hops. Tasting notes describe the beer as a "creamy, full-bodied sweet beer with the right slice of hoppy bitterness".
"There really is nothing like getting together with your neighbours over a cold one, and that exactly what we did – collaborate with our Botany neighbour Kellogg to produce a great tasting craft beer," says husband and wife duo Clay Grant and Meg Barbic, who founded One Drop Brewing Co.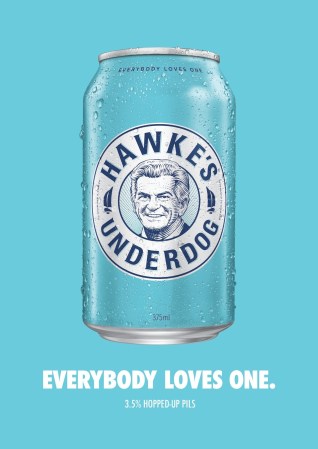 Hawke's Brewing Underdog
Hawke's Brewing Co is celebrating the 36th anniversary of Australia's come-from-behind victory in the 1983 America's Cup with the launch of its third commercial release – Hawke's Underdog.
A "hopped-up pils" with a 3.5% ABV, the beer is currently available in select venue, with a full-scale tap and pack release scheduled for 1 November.
"There have been so many Australian underdog stories that our nation is proud of, and we want to celebrate that fighting Aussie spirit with a beer that also punches above its weight," comments Nathan Lennon, co-founder of Hawke's Brewing.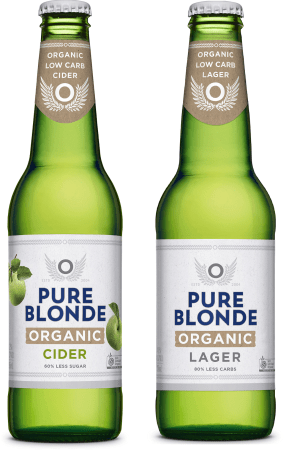 Pure Blonde Organic Lager and Cider
Low-carb brewer Pure Blonde has released the first organic range in Carlton & United Breweries' history to be certified by the ACO (Australian Certified Organic).
Pure Blonde Organic Lager has 80% less carbs than regular beer. Tasting notes describe it as "full flavoured yet crisp tasting lager that has a rich golden colour, notes of apple wood and floral hops that are carried through with a malty palate".
Pure Blonde Organic Cider replaces the original Pure Blonde Apple Cider. It has the same great taste and calorie content.
Pure Blonde Organic Lager is an addition to the Pure Blonde family and sits alongside Pure Blonde Ultra.
4 Pines Schwarbier
Australai's 2019 AIBA Champion Beer, 4 Pines Schwarzbier, has been released nationally as a Keller Door Small Batch Limited RElease.
The beer uses Munich Type 2 and Carafa Special malts from Germany, as well as Australian Pale base malt, and Hallertau Hersbrucker hops and the famous W-34/70 yeast strain from the Weihenstephan brewery in Bavaria.
According to the brew team, "the lack of harsh roast characters normally associated with dark beers and the distinctive presence of noble lager qualities provide the Schwarzbier with a flavour profile that drinks lighter than its black hue suggests".
The beer has a 5.2% ABV and is available in 330ml bottles.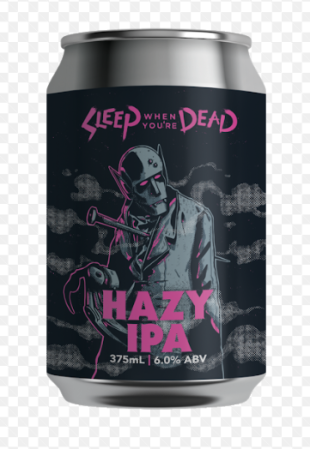 Ballistic Sleep When You're Dead – Hazy IPA
The new release in Ballistic's Sleep When You're Dead series is a Hazy IPA.
The brewers took a trip to the US, which inspired them to reinvent their approach to hazy beer. Available in kegs and cans from 3 October, the beer is made with Pale male, rolled wheat and oats, and uses Mosaic, Citra, Asazza and Nelson Sauvin hops.
It has a 6% ABV.