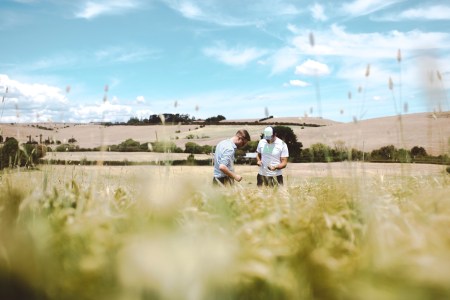 A sub-chapter of the Independent Brewers Association (IBA) has been set up to represent Tasmania independent breweries.
There had previously been a Tasmanian Independent Brewers Association, but following research in its constitution, it was found to be null and void. Tasmania's brewers got together and voted unaminously at a meeting to become a sub-chapter of the IBA.
Beer & Brewer spoke to Jon Burridge, regional sales manager of Cryer Malt, who has become the Tasmanian representative at the IBA. He explains:
"(It) made more sense. They've got national coverage and a number of the brewers were already members of the IBA also. One of the directives is we're going to be inclusive of those that aren't (IBA) members also.
"There are conditions around that but we want to make sure that we're inclusive of all independent breweries down here in Tasmania. It will would be nice if they all became members but we' re going to leave that choice for them.
"We approached the IBA and asked if it was something they would be interested in. Jamie Cook (IBA chairman) was all for the idea and encouraged us to become a sub-chapter. He also raised the benefits of what the national organisation can bring to the local sub chapter here in Tasmania.
"This is going to allow us a little more freedom, but also the backing of the national association is a huge benefit. It also allows us to really focus on the local industry and opportunities here in Tasmania or abroad for Tasmanian breweries."
The sub-chapter is currently conducting an information-gathering exercise to ascertain what opportunities exist to be obtained and what problems need to be resolved, with sponsorship of the Taste of Tasmania festival already in negotiation.
"It's an opportunity in the future to sponsor that and represent on behalf of all independent brewers rather than a select few," adds Burridge.
The sub-chapter will also explore ways to reduce the cost of freight across the Bass Strait (both in terms of ingredients and finished product) through consolidation, while it also intends to share as much information to smaller breweries as possible.
"Just making people aware of things like the Tasmanian Freight Equalisation Scheme. I know some breweries partake in the opportunity to get their rebates but some breweries are simply unaware. That's the benefit of sharing the information. It's a collaborative approach for those smaller breweries that don't know the opportunities exist."
"The IBA welcomes the decision of the Tasmanian brewers to create a local sub group in the state," Cook told Beer & Brewer. "We have always intended to move to the state chapter approach in all states over time, but to date haven't had the membership base to pull it off.
"This will happen as we continue to build a stronger national body which can achieve the overarching national objectives, as well as support the state chapters.
"Tasmania can play a key role in the IBA moving to the State Chapter model, which will provide the Independent brewers with a local focus whilst being able to tap into the resources and support of a growing national association."
This story was initially broken by Brews News.