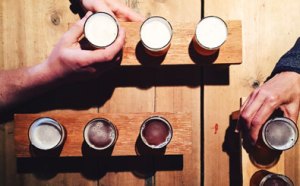 Australia's craft brewers and cider makers have launched a range of new products for the summer months ahead. Find out who's released what below.
Little Creatures: XPA

Little Creatures has added an XPA to its family of signature ales, following the launch of the Extra Pale Ale Single Batch and the Wonder Beers limited edition 18th birthday brew.
The beer, which is designed to be appealing year-round, was developed by the desires of the beer loving community for easy drinking ales with strong hop aromas.
"Our Pale Ale is still king and continues to grow," says Russ Gosling, head brewer at Little Creatures. "However, there is a growing group of beer loveers aftera  beer that has approachability at its core. We call it a drinker not a thinker, and the best occasion for this beer is whenever you want. The recipe's fantastic. It's the quickest new permanent release we've ever done. We're hoping our consumers enjoy it."
The beer uses US Crystal, WHP Galaxy and Nelson Sauvin hops in the kettle, and is then dry hopped with Galaxy, Mosaic and Citra. It has a 4.9% ABV and 30 IBU. It will be available in bottles and kegs in the off and on-trade.
Endeavour: Citrus Pale Ale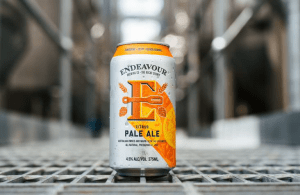 In response to a predict hot summer, Endeavour Brewing Co has released Citrus Pale Ale, a fusion of the brewery's pale ale with two citrus fruits.
The brewery, which recently became the first Australian company to launch a crowdfunding campaign, experimented with six different citrus fruits, including lemon, lime and grapefruit, before settling on tangerine and blood orange.
"The result is an incredibly sessionable beer that has a little blood orange sweetness, that wonderfully balanced by the tangerine bitterness," says Endeavour founder Ben Kooyman. "The citrus tones work in harmony with our pale."
The beer, which has a 4.5% ABV, is the first to be released by the brewery in a can, available in a single 375 can or a six pack.
"It's quick to cool in an esky and it stays fresher for longer, so it's the perfect lighter beer to take to picnics, barbecues and other outdoor occasions," adds Kooyman.
Odd Culture and Batlow: Batlow Wild Apple Cider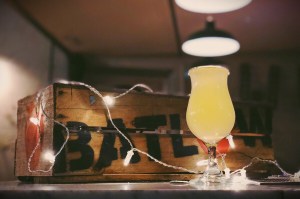 Batlow Cider Co and The Taphouse Darlo have announced a new collaboration product: Batlow Wild Apple Cider. The collaboration between the Snowy Mountains cider maker and the Sydney bar coincides with the launch of the natural wine and wild ale bar – Odd Culture – on the second level of The Taphouse.
The apples are grown and crushed in Batlow, with the living yeast in the orchard triggering the fermentation, rather than specialised yeast strains added prior to ferment.
"The Taphouse has worked closely with Rich and the team at Batlow for a long time now, and when we pitched the idea of attempting a wild cider for Odd Culture, Rich was open to giving it a crack," says Taphouse owner James Thorpe. "The finished product exceeded our expectations in a big way; Rich and the team have smashed it out of the park with this one. It's just the right amount of sweetness, dryness and subtle funk."
"The wild yeast fermentation gives the cider an unknown outcome, what we got was some nice acid structure and different apple notes compared to a regular ferment," adds Rich Coombes of Batlow Cider. "The base fermentation was predominantly a mix of Batlow grown pink lady, fuji, granny smith, royal gala and red delicious apples. We also incorporated a blend of about ten heritage apple varieties from the Orange region of NSW, sourced from a cold climate grower in Borrodell."
All Hands Brewing House: Friend in Hand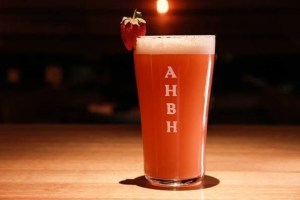 Sydney-based brewpub All Hands Brewing House has released a limited edition Strawberry Berliner Weisse called Friend in Hand for the summer season.
Using Australian-grown strawberries, the beer has a 3.5% ABV and 5 IBU. Like other breweries, All Hands has made this beer as a show of solidarity to the nation's fruit farmers and the tough times they suffered during the recent needle scandal. The brewery purchased 400kg of Splenda and Red Rhapsody strawberries from grower Leonard Smith in the Glasshouse region of Queensland.
"The limited-edition, small batch summer brew is light and refreshing with lively carbonation, giving the sensations of wandering through a spring patch of strawberries," says a spokesperson.
O'Brien beers now in cans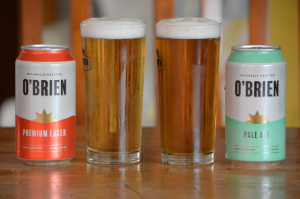 O'Brien Beer, which produces gluten-free beer for Australia, is putting its award-wining gluten-free beers into aluminium cans.
O'Brien Premium Lager, which has a 4.3% ABV, and O'Brien Pale Ale, which has a 4.5% ABV, are now available in 375ml cans.
"With the introduction of the first gluten-free beer to be packaged in cans right here in Australia, we continue to innovate and provide gluten-free beer options equal to any other barley-based beer options."