There's been a flurry of new beers and ciders hitting taps and shelves across the country in recent times. Read on to find out which breweries have been busy. 
Hawke's Patio Pale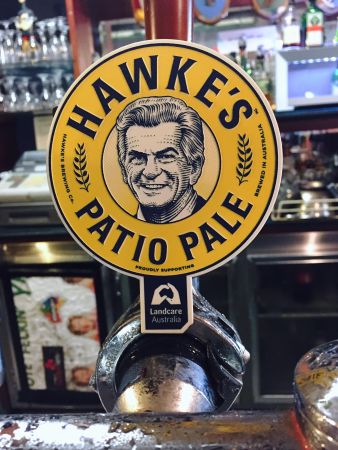 Hawke's Brewing Co. has unveiled its second creation from head brewer Justin Fox, following the popular Hawke's Lager released last year.
The name, Patio Pale (4.5% ABV), is inspired by former PM Bob Hawke's favourite place – his sunlit patio that overlooks Sydney's Hawkesbury River – and has been brewed with Fortnight, Eukanot and Mosaic hops. It's described as an easy drinking pale, with tropical hop aromatics, a lightly toasted malt backbone and gentle bitterness.
"We had a massive first year with our lager, topped off with an AIBA trophy," says Hawke's Brewing Co. co-founder, Nathan Lennon.
"And while our main focus for year two was, and still is, to secure a space to build our own brewery, Justin has been working away on a bunch of new recipes. Then one day in February, Juz came to us with the beginnings of an absolute ripper and something that none of us had tasted before."
Hawke's Patio Pale is available on tap at select venues in Sydney, and will receive a wider rollout in Sydney and Canberra throughout summer. Tinnies are also on the way in January 2019.
Otherside American Strong Ale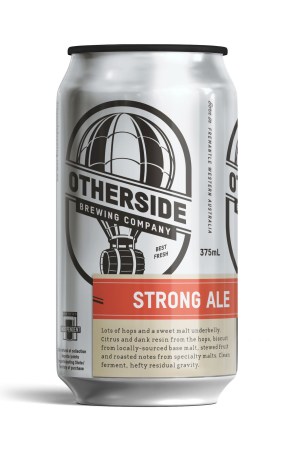 Otherside is set to launch its latest 'Experimental Series' release on 11 October – an American Strong Ale that pays homage to the big, hoppy beers coming out of America's North West over the last two decades.
Head brewer Rhys Lopez says the American Strong Ale is the "biggest" beer he has made during his time at Otherside.
"This is a big, fruity beer, packed full of hops from the Pacific North West," says Lopez. "It actually has the most hops we've ever used in a beer. When putting this one together we worked to the idea that 'if it's worth doing, it's worth over-doing'. We really tried to go over the top without pushing it too far and turning it into a novelty beer.
"The result is a modern take on those traditional, early craft beers that started popping up in the Pacific North West in the '90s."
The American Strong Ale is a very limited small-batch release. It's the latest of Otherside's 'Experimental Series' beers and the first to be canned, and will be available at the Otherside Brewhouse as well as supporting retailers.
Wolf of the Willows Homage IPA and Australian Pilsner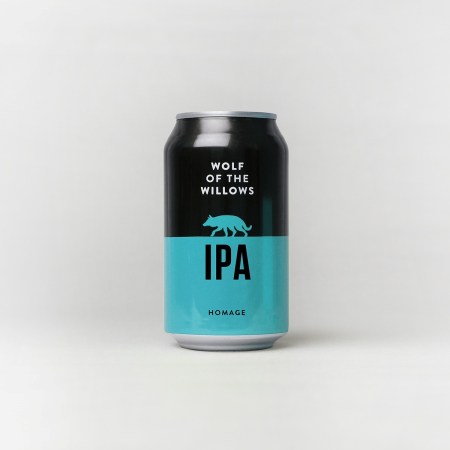 Ahead of summer, Wolf of the Willows has added two new cans to its core range – an IPA and a pilsner.
The brewery's original Homage IPA (6% ABV), which was previously available in bottles, is now available in 355ml cans – and the recipe has undergone a slight tweak for good measure. The beer pays homage to the Wolf of the Willows' love of West Coast IPAs, and bursts with resinous, tropical hops, a solid malt backbone and a firm bitterness.
While the 'Pils' Australian Pilsner (4.5% ABV) has already been on tap for a year now, it has now found a home in an attractive green can. Brewed with Aussie Enigma hops and all Australian malts, it displays clean stonefruit and floral aromas, a full mouthfeel, a crisp finish and a rounded bitterness.
Wolf of the Willows will also release a sessionable sour for summer, described as "easy on the booze yet uncompromising in tropical hop aroma and flavour". More details to come.
Willie Smith's Yarlington Mill and French Blend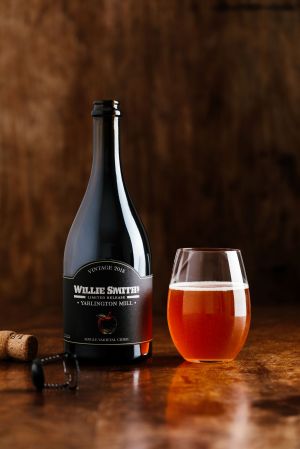 Craft cider producer Willie Smith's has released two new small batch, heirloom apple ciders: Yarlington Mill and French Blend.
"Just as table grapes vastly differ to those grown for wine, traditional cider apples bring a level of complexity, structure and depth of character to cider," said Tim Jones, Head Cider Maker at Willie Smith's.
The Willie Smith's 2018 Yarlington Mill (7% ABV, 750ml) showcases the apple of the same name – one of the great bittersweet cider apples of England.
Paying homage to the traditional French master cider makers in Brittany and Normandy, the Willie Smith's 2018 French Blend (6.3% ABV, 750ml) is a blend of 15 cider apple varietals, made in the style of those regions.
Both are available at the Willie Smith's Apple Shed in the Huon Valley in Tasmania, and all good independent retailers nationally.
Wayward Craft for a Cause Amber Affair Pale Ale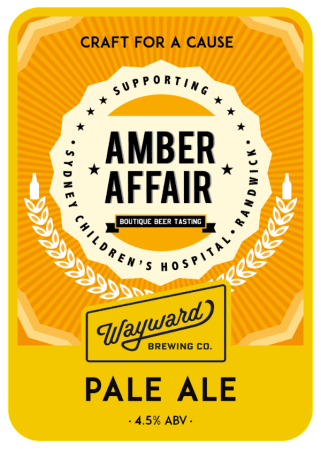 Wayward Brewing Co. is relaunching its Craft for a Cause charity initiative, partnering this time with the Sydney Children's Hospital Foundation (SCHF) to brew a collaboration pale ale.
Amber Affair Pale Ale (4.5% ABV) – brewed with a new world style European hop variety – will be available on tap at the Wayward Cellar Bar and in partner venues across NSW, with $2 for every schooner sold going to SCHF.
The partnership coincides with the charity's annual event An Amber Affair, as well as their involvement in Sydney Beer Week as the event's official charity.
Wayward's Craft for a Cause is the brainchild of owner Peter Philip. By getting involved in local charities and raising money for the community, Philip hopes to help change the perception of beer and breweries.
Lady Burra Strawberry Beer 
Inner-city Adelaide microbrewery Lady Burra Brewhouse has launched a brand-new strawberry beer in aid of Aussie farmers.
Created by Lady Burra Brewhouse Head Brewer, Eliot Kirby, the beer has been made with a combination of the brewery's session ale and blended strawberries. "We added 20 kilos of fresh strawberries to a brew of session ale after four days of primary fermentation," says Kirby.
"The process creates a brew featuring a strong strawberry nose, which is mildly bitter, with a refreshing strawberry tartness and a creamy finish. It is the perfect beer for the warmer weather!"
For every pint of Strawberry Beer sold over the bar, Lady Burra Brewhouse will donate $1 to Aussie Helpers, a Queensland based charity established to help fight poverty and lift the spirits of those severely affected by the drought in Australia.
Carlton Mid West Coast Cans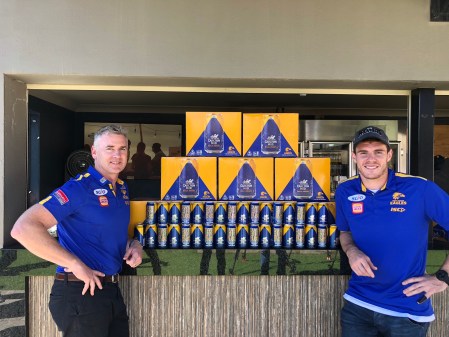 Limited-edition West Coast Carlton Mid cans are now on sale across WA to commemorate the Eagles' historic 2018 AFL season success.
The cans mark the team's Grand Final victory, decked out in the club's blue and gold colours. "We're delighted to deliver this fitting tribute to what was an absolutely legendary performance by the boys," says CUB's WA Regional Sales Director Danny Savage.
"Carlton Mid is an especially popular beer in WA, which is why we've chosen it as the commemorative brew. They're going to sell out quickly. If you're an Eagles fan who enjoys a beer, I'd make sure you don't miss out."
The cans are currently on sale at retailers across the state, with stock expected to sell out fast.