12th April 2011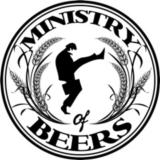 Up until this point Brisbane has been decidedly lacklustre when it comes to showcasing the amazing talents of craft brewers. With this in mind we have decided to remedy the situation and put together a craft beer extravaganza the likes of which Brisbane has never seen.
We have organised over 14 breweries/beer importers to showcase their wares. There will be over 42 beers available to taste for those attending and tastings only $1.
Ticket cost is only 15$ which gets you a tasting cup and five free beer tasting tickets. If you can find a better way to spend you Sunday afternoon on the Labour day long weekend, then you're missing out.
Festival exhibitors: Rocks Brewing Co, Little Creatures, White Rabbit, Stone and Wood, Mountain Goat, Burleigh Brewing, Innspire, Hop and Spirit, Blue Sky Brewery, Endeavour Premium Beverages, Bacchus Brewing, Coopers, Adnams, Brew Dog, Holgate Brewhouse, Sunshine Coast Brewery amongst others.
NOTE: SOLD OUT. Entry is available after 6pm
This is an 18+ event.
The Ministry of Beers – Craft Beer Festival
11:30am – 5:30am
Archive Beer Boutique
100 Boundary Street, West End
www.archivebeerboutique.com.au