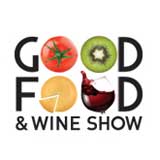 If the citizens of Melbourne aren't already completely beered out after Good Beer Week, this weekend sees their city play host to the Good Food & Wine Show… which will feature beers as well.If the lure of some of Australia's best wine and produce wasn't enough, the addition of a handful of some of the country's unique breweries is a welcome boost to what already looks like foodie heaven.
The breweries on the bill include the team from Napoleone Brewers, who will be showing off their new American Pale Ale, alongside the Napoleone ciders. Prickly Moses will also be there, showcasing their beer range, including Forbidden Fruit Cider. Sydney brewers Zeven Lemon Beerworks will be on hand to talk about their fruit-flavoured beer as well.
Gippsland-based Grand Ridge Brewery will also be at the event, with five of their brews on offer to taste on the day, including their Supershine Dark Scotch Ale, and Three Troupers will be featuring three of their brews, the Pale Ale, Pilsner and Amber Ale.
The Melbourne Good Food & Wine Show will run from Friday 30 May to Sunday 1 June, at the Melbourne Convention & Exhibition Centre. General Entry tickets start at $34, and there are VIP Packages and Masterclass ticketing options available as well. For more details, including a complete list of exhibitors, head to the Good Food & Wine Show website.