3 February 2011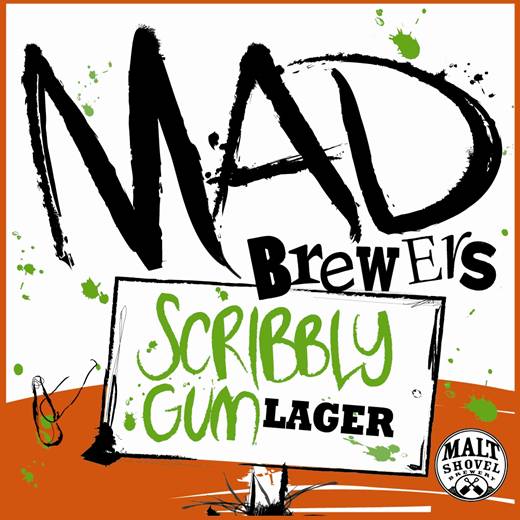 The Mad Brewersteam haveset off in a brain thumping pursuit of the quintessential Australian summer characters to create their latest offering, Scribbly Gum Lager – a beer with a name to match its uniquely Australian flavours!
According to Mad Brewers the beer encompasses, "scents such as thebushand the classic Aussie BBQ feast wafting through, this is a BIG, FLAVOURSOME and UNFILTERED Lager, with an intriguing smoky character backed up with hints of the Aussie native bush flora – truly a Lager you will never forget!"
Brewed with equal portions of pale barley malt, pale wheat malt and German Rauchmalz (smoked malt), Australian Pepperleaf and local hops were then added to the brew kettle to craft an intriguing finish.
Scribbly Gum is the name given to a variety of different Australian eucalyptus trees which exhibit a unique pattern upon their trunk, making it look as though someone has drawn or scribbled on the bark.
Mad Brewers Scribbly Gum is presented in a new format with 12 x 640ml bottle, per case. It measures an enjoyable 6.5% alc./vol, and the 640ml bottle is the perfect size to share with a friend over a meal.
Beer & Food Match: Try this beer with grilled smoked trout, a Cajun blackened fish dish, or just simply a flame grilled T-bone steak (grass-fed, of course).
Recommended retail price is $76.99 per case and $9.99 per bottle.
Mad Brewers Scribbly Gum Lager will be available in bottles in selected good liquor stores nationally from 21 February, for a limited time only. It will also be available on tap at the James Squire Brewbars and Brewhouses plus a number of selected bar accounts in each state. Only 4,200 cases have been bottled so make sure you get some straight away.
Chuck Hahn: Brewmaster
Tony Jones: Chief Brewer – Craft