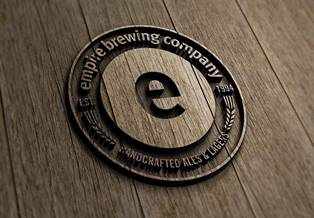 Image courtesy of Empire Brewing Facebook Page
The Empire Brewing Companyin New York has been filed with a trademark dispute from Lucasfilm, the production company behind Star Wars, after the brewery tried to register a beer named 'Strikes Bock'.
In a filing to the US Trademark Trial and Appeal Board, Lucasfilm said the beer name was "virtually identical in sound, appearance, and connotation" to the firm's Empire Strikes Back trademark, "differing by only one letter".
Lucasfilm has accused the brewery of creating "confusion" for customers, who may mistake the drink for an official product, as well as "dilute the distinctive quality" of the Empire Strikes Back brand.
David Katleski, owner of the Empire Brewing Company, told news website Syracuse.com, "It's kind of a 'big dog against small dog' thing. We've had this beer for seven years, and we did this this (sought a trademark) because we don't want to infringe on any other beers or anyone else's trademarks."