Crafted Live: Brewed & BBQ'd, taking place over the Easter weekend, will be the first major craft beer and cider, BBQ and live music festival to be held in Wollongong.
And while Crafted Live will bring some of wider Australia's best craft beer and cider to the Gong, it is also an opportunity for local brewers to raise their own profile in the craft beer community.
The festival features 20 of Australia's best craft brewers and cidermakers, including local brewers Illawarra Brewing Co. who will line up alongside established names such as Feral, 4 Pines, Pirate Life, Mountain Goat and Gage Roads in the centrally-located MacCabe Park.
Illawarra Brewing Company's (IBC) Dave McGrath is excited about the prospect of going head-to-head with the big boys: "It gives us the opportunity to stack our beers up against some of the best breweries in the country, and we're up to the challenge – bring it on!"
IBC will showcase its Red Dingo – a collaborative beer with fellow locals Shark Island, under the Southern Brewers banner – as well as the Apocalypso (the brewery's flagship IPA) and a specialty release kettle sour.
While craft beer's popularity in the area is on the rise, the festival is also an opportunity for the profile of craft beer to be raised in the Illawarra, explained McGrath.
"It hasn't taken off as it has done in other regions – I don't know whether it's just the city's mentality or the commercial beers having had quite a stranglehold on the venues around town, but slowly and surely we're breaking down barriers and getting tap presences around Wollongong."
While McGrath and IBC have travelled to show off their beers at festivals such as Bitter and Twisted in Maitland, Good Beer Week in Melbourne, and the Australian Beer Festival, over the last couple of years they've steered away from the festival circuit to focus on brewing and connecting with the local market.
However, a local event like Crafted Live – only 10 minutes' drive from the brewery – is the perfect opportunity for McGrath to get back into the festival scene.
"We're looking to the year ahead, doing some travelling and getting our beers out there, and now that we've started packaging it opens up a whole other avenue of the market to get our beers in people's hands," he said.
On the BBQ side of things, Crafted Live has curated a lineup of top BBQ food vendors including Black Iron BBQ Smokers, Smokin Hot & Saucy, Artisan Flame and Berlin Bangers to keep attendees well fed over the two day event.
A BBQ competition will also see 30 teams from across Australia fighting for the top prize and more than $9,000 in cash and prizes in six meat categories.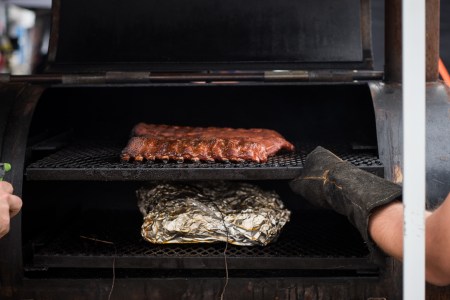 Attendees will also be able to enjoy some fantastic live music alongside their beer and BBQ, courtesy of headliners Tex Perkins & The Ape (Saturday), blues and roots legend Ash Grunwald (Sunday), and a host of other local acts.
"I think this sort of an event for Wollongong is great," said McGrath. "It's giving people access to the beers, but also the music, food, and beers together – it just works."
To coincide with Crafted Live, we're shouting two lucky Beer & Brewer readers double passes to the weekend. To enter the draw, head to our Facebook page.
Tickets are also available from the Crafted Live website – so don't miss out on what promises to be a cracking day in the Gong.