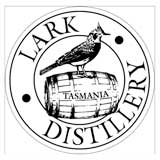 On Friday, 17 January 2014, Lark Distillery will acquire Old Hobart Distillery and the Overeem brand, in a deal that will see both brands continue to operate as separate entities in the marketplace, but with Overeem as a wholly-owned subsidiary of Lark.
The move signals a couple of fundamental shifts in the Hobart whisky scene, with Bill and Lyn Lark, as well as Casey Overeem, moving into new hands-off roles with their respective distilleries.
The move is a natural progression for Bill and Lyn, who sold a large part of their business to a "syndicate of investors", most of whom are based in Hobart. That sale has allowed Bill and Lyn to step back, Lyn in a non-Executive role on the board and Bill acting as Lark Global Brand Ambassador.
On the Overeem side of the deal, Casey Overeem is moving into "semi-retirement", and will focus on quality control and brand ambassadorship for Overeem.
From a consumer point of view, virtually nothing will change. The two brands will operate as separate offerings in the consumer space, and will continue to be produced separately as well.