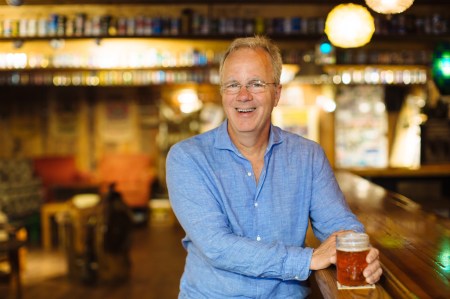 By Andy Young, TheShout
Drinkworks has officially welcomed the famous US craft beer brand Lagunitas to Australia, adding it to its portfolio of international beers.
The Lagunitas IPA is the biggest selling IPA in the US and will be coming to Australia direct from the brewery in Petaluma, California. It will be marketed and distributed by Drinkworks in 58-litre kegs only.
"We're proud to be able to continue our journey of inspiring Aussies to explore and enjoy the world of beer," said Andrew Campbell, general manager of Drinkworks. "Lagunitas bolsters our already strong international craft range and adds something new and different for our customers and craft beer lovers alike."
He added that the IPA joins Drinkworks' other international beers including the range Monteith's beers and ciders as well as Kiwi craft beer Tuatara.
Lagunitas founder, Tony Magee, said that he was excited to bring the IPA to Australia and that it will be available to those attending GABS, which took place in Melbourne last weekend (19-20 May) and comes to Sydney on 2 June.
"We can't wait for Aussies to wrap their taste buds around some freshly imported Lagunitas. If you can't make it to GABS, our IPA will be coming to a tap near you shortly," he said.
Described as a "well-rounded India Pale Ale" the beer has 43 varieties of hops and 65 various malts and is still brewed to the original recipe concocted by Magee in Lagunita's, California, in 1993.