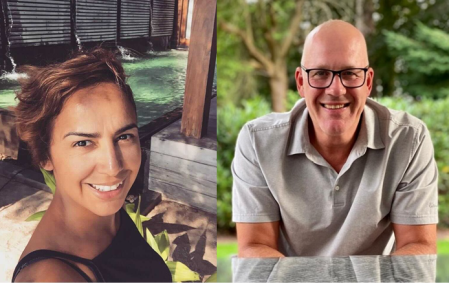 Konvoy Group has made two new key appointments as it announces it will open a second location for its Keg Services business in Sydney.
Marie-Anne Constantin (pictured above on the left) has joined Konvoy's keg rentals sales and account management team in Australia. Marie-Anne is widely known among breweries in this country and is a member of the Pink Boots Society of Australia.
Heiko Wiebel (above on the right) has joined Konvoy Group's keg tracking business Katch as its new business director for Europe. Based in Germany, Heiko is well known globally as a result of his extensive career in the beverage dispense sector, particularly stainless-steel kegs and valves.
Meanwhile, in addition to its current Melbourne location, Konvoy's keg repair and servicing business Keg Services, that it acquired in September last year, will open a new Sydney hub.
This is an edited version of a media release distributed by Konvoy Group.