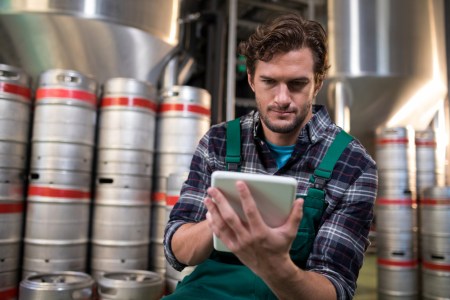 The key players in the Australian and New Zealand keg rental business are feeling bullish about the industry's future as the beer begins to flow again on both sides of the ditch.
Konvoy and Kegstar both told Beer & Brewer they had witnessed a decent pick-up in demand for kegs as breweries began servicing re-opened venues in Australia and New Zealand. They said it was a very positive early sign for the industry as a whole.
Konvoy's founder Adam Trippe-Smith said the situation his business now found itself in was entirely better placed than he imagined it would be when COVID-19 restrictions first rocked the industry. Konvoy recently took on two new employees and are on the look out for more.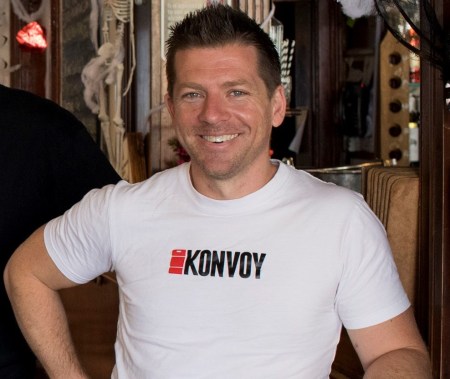 "I am an optimist anyway, but I do feel we are slowly heading back to normality," he said.
"On the 22nd of March, when the lockdown started, it did feel like the world was ending. The initial reports out of government were that the industry would be in hibernation until the end of September.
"But two months on, we now find ourselves at a level of normalcy again with pubs already re-opened and restrictions lifting even further in most places.
"And I will take that as an overwhelmingly positive position to be in."
Kegstar's director and general manager Andrew Higginbotham was likewise buoyed by the uptick.
"The short of it is, it's nice to see some momentum again," he said.
"Sure, it's at a smaller scale, and sure, it's at an early stage, but when you are hearing brewers are filling kegs again, it's welcome news for everyone."
Both Trippe-Smith and Higginbotham said they were grateful for the situation Australia and New Zealand found themselves in compared to the continuing health crisis being experienced in the likes of the United Kingdom.
"Just as things changed heading into COVID lockdown, they are changing almost overnight in our two countries as we begin to emerge from it," Higginbotham said.
"For example, I'd be very surprised if all Australian states didn't have a 100 person capacity in venues by late July.
"It's now just a matter, in terms of draught beer sales, what the willingness is of the drinking public to go to venues again."
Trippe-Smith said clear messaging out of the New Zealand and Victorian government's had allowed venues in those regions more certainty and has in turn led to more keg movement.
"In NSW for example, the messaging has been less clear and has provided less warning for breweries and publicans.
"But I think we are finally seeing more clarity out of NSW and I imagine the demand for kegs to increase accordingly there."
Higginbotham backed this up: "With orders out the door right now, there is a higher proportion going throughout New Zealand compared to Australia. What's happening in New Zealand should act as good news for the Australian industry."
Higginbotham highlighted another thing Australian breweries could learn from their Kiwi cousins was their current trend towards smaller sized kegs.
"Part of that is driven by the fact they might be releasing small batch beers right now. But I also believe it is being driven by the venues, who might be thinking 'let's take that 20 litre keg and see how we go'. It will be interesting to see if that cascades into the Australian market."
Business is by no means back to normal for Konvoy or Kegstar, but both suggested the current signs pointed to an encouraging future.
"Kegs are moving and we are off and running. If we are back at 60 per cent (of pre-COVID trade) by August that would be a great result," Trippe-Smith said.
Higginbotham added: "The craft beer makers in Australia and New Zealand should be confident that the trend towards their products, that has been growing for a number of years now, remains strong. I am very very confident that trend is here to stay."
Contact Beer & Brewer by clicking here to share your news and views.