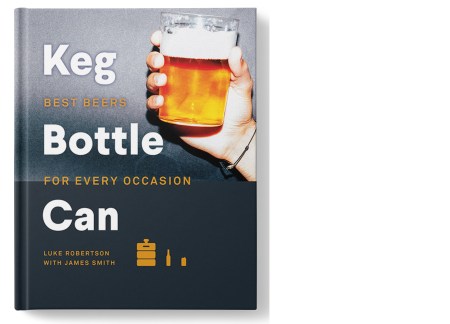 A new book profiling 150 of Australia's most exciting beers will be hitting shelves in early August.
Written by beer journalist, blogger, podcaster and frequent Beer & Brewer contributor Luke Robertson, Keg Bottle Can helps beer lovers navigate the crowded craft beer marketplace.
Described by Robertson as the "spiritual sequel" to the Great Australian Beer Guide and 150 Great Australian Beers by James Smith, the book is aimed at both craft newbies and seasoned veterans.
"I get bored with a lot of beer books and guides which tend to be full of hard and fast rules – this food goes with this beer and needs to be in this glass – so I made sure to avoid clichés," Robertson told Beer & Brewer.
"Even the seasoned veterans will find something that will surprise them and hopefully give them pause to try something new. On the flipside, if you are just starting out and want a beer to impress your friends, or to drink after work, there are whole chapters for those!"
Interestingly, the beers in the book are divided by occasion rather than style, encouraging people to think slightly different about their beer purchases.
But as Robertson explains, the task of whittling down the list of beers to only 150 wasn't an easy one.
"I pretty much just made a list of breweries and beers I wanted to include," Robertson says. "Just anyone I could think of, in a big spreadsheet. Then I whittled it down from there – looking at each brewery's portfolio, what beers I personally liked and where I think they fit into the book.
"It was pretty difficult; if a beer was discontinued or a brewery had a big change it meant I had to find a new beer, which often had a domino effect… There was definitely room for more too – I've already tried a lot more beers from breweries that aren't included but could be next time around."
Keg Bottle Can will be available at all good book retailers on 1 August.
"We also really hope the brewers involved will be keen to put in their bars for people to buy, and a few bottle shops have expressed interest too," Robertson adds.
"All I hope (other than you all buy it) is that people are encouraged and inspired to try new beers and breweries and do it with good food and friends. If we all do that, then I think the world will be a little nicer."