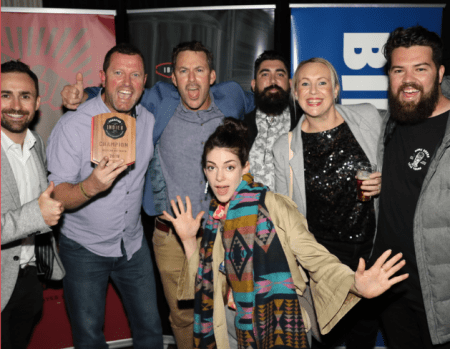 As entries open for the Independent Beer Awards 2021 the organisers are expecting it to be their biggest and most competitive competition yet.
Tagged as The Indies, the awards were forced to go ahead as a pared-back, online only event in 2020 but, in a hopeful sign of the times, they are set to return to their traditional format on September 1 to close out BrewCon. All Australian breweries who meet the Independent Brewers Association's (IBA) definition of independent (under 40 million litres/not more than 20 per cent owned by a Restricted Entity) are eligible to enter.
Entries are open now, they close on July 9 while BrewCon will run from August 31 to September 1 at the Sunshine Coast Convention Centre ahead of the awards ceremony held at the Novotel Twin Waters – also on the Sunshine Coast.
Due to draught beer being once again accepted (last year's event was restricted to packaged submissions only) and the growth in numbers of independent breweries, the IBA said in a statement: "We expect 2021 to be our biggest and most competitive competition yet".
IBA members receive discounted rates while entrants are being encouraged to familiarise themselves with the entry and style guidelines. The IBA said detailed delivery information and labels will be sent to participating breweries once the registration process is complete.
Key dates*
June 9 – Entries opened
July 9 – Entries close
July 16 – Labels sent to entering breweries
July 21 – August 6 – Delivery of entries to state depots
TBA – Indies judging
August 31 – September 1- BrewCon Sunshine Coast Convention Centre
September 1 – Indies Awards Ceremony – Novotel Twin Waters, Sunshine Coast
*These dates are subject to change