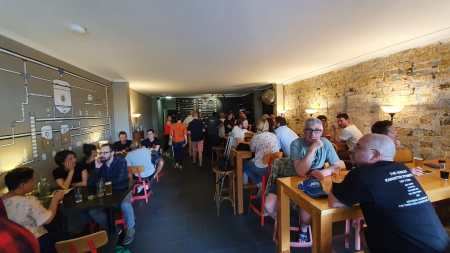 Hopsters Co-operative Brewery has opened its own taproom on 198 Enmore Road.
While the venue itself opened on Saturday 7 March, finishing touches are still being applied. It is open Wednesday to Sunday.
The bar currently has 10 taps, pouring Hopster Pale Ale, Hopsters Black IPA, a cider and an alcoholic lemonade. The rest of the beers are beers from the brewery's "amazing industry friends".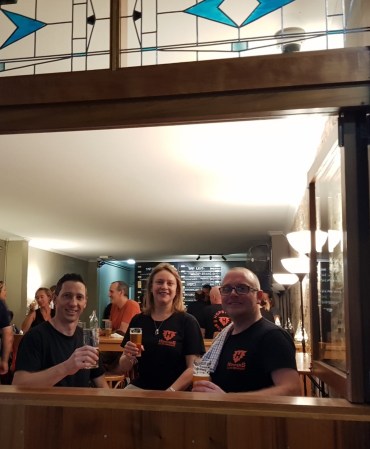 "All Hopsters Co-op beer recipes have been submitted by our members to our brewing competitions and we have up-scaled them to commercial quantities," Maya Engelbrecht, co-founder of Hopsters, tells Beer & Brewer.
"Many people are not familiar with the co-operative business model. As a member, you are a part owner of the co-operative and you have the opportunity to get directly involved in the operations of the business.
"We have grown our membership from humble beginnings of 5-10 members in December 2016. We now have over 600 members. Together every member has contributed towards our dream of owning our own brewery.
"Anyone in NSW can join our co-operative by purchasing a minimum of five shares of $50, so $250 in total. As a member you will get to meet a fantastic group of entrepreneurial beer loving people, enjoy exceptional beers and get a really cool T-shirt."