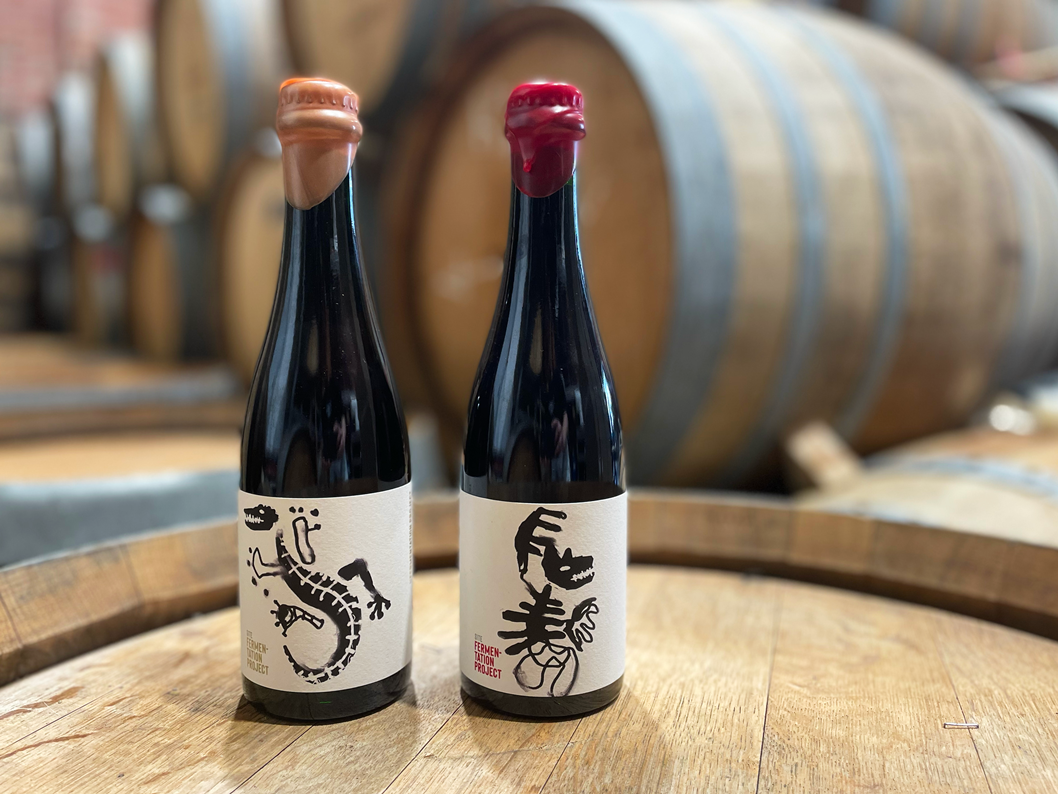 Site Fermentation Project, the barrel-aged alter ego of Hop Nation, has undergone a major rebrand including new artwork, logo and packaging where new releases will now move from cans in to small format and magnum glass bottles.
Hop Nation said as their mixed fermentation side project continued to evolve, and as ongoing lockdowns in Melbourne allowed them to overhaul the Footscray brewery space, "it seemed a fitting time to refine the brand to align with the honed product offering".
"The past year has signalled a huge amount of change across Hop Nation, which allowed a renewed focus on our barrel-aged project and Footscray site," co-owner Duncan Gibson said. "Site Fermentation Project is an amalgamation of the Hop Nation brand family. It revitalises the original brewery, while utilising wort from our new Mornington site which is then fermented, aged, blended and bottled in Footscray and incorporating by-products from our winemaking business Site Wine."
The new Site Fermentation artworks – where "each bottle features a unique, mutated creature to represent the creative spirit and unpredictable nature of each brew" – are by artist Steve Leadbeater while the project's logo has been updated by long-term Hop Nation collaborator Mark Gamble.
The revamped Site Fermentation Project has launched with two new beers in 375ml bottles – a Syrah Sour Red (7.6%) and Oud Bruin Ale (8.7%).
"The 2021 Syrah Sour Red is the perfect example of a beer that embodies the brand's journey, using spent cherries from the 2020 Lapin Cherry Sour Blonde – the last beer to be released under the previous Site FP branding – alongside a tonne of Syrah skins from Heathcote. These were added to their foedre with a blend of sour red ale, averaging at two years old, where it aged for four months. The resulting beer pours blood red, with earthy spicy notes. The palate is distinctly sour, with grape tannins showing through.
"The Oud Bruin Ale was made using a base malt of 50% Munich malt, along with a selection of wheat, oats and base schooner malts. The resulting beer was aged in 225 litre French oak barrels for two years on house culture. The beer displays earthiness and brown spice on the nose, while the palate is balanced by malt sweetness and a tart, racy acidity."
Alongside the rebrand, Site Fermentation Project also announced the Blobfish Beer Festival they host, which celebrates Australia's wild beer producers, will return in July 2022 after a two year, COVID-induced, hiatus.